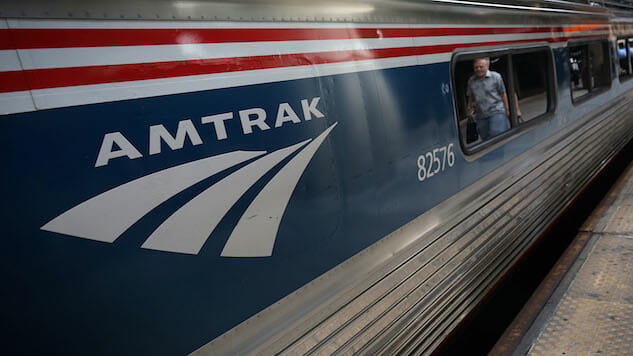 The FBI says an armed man who breached a secured area to stop an Amtrak train in rural Nebraska in October has links to a white supremacist group and expressed an interest in "killing black people," according to court documents.
Taylor Michael Wilson, a 26-year-old resident of St. Charles, Mo., has been charged in U.S. District Court in Lincoln with terrorism and other violence against railroad carriers and mass transportation systems.
Wilson entered an engineer's seat of an Amtrak train and started "playing with the controls" of the train, according to Czaplewski. There were no injuries or casualties in the attempted attack.
FBI Special Agent Monte Czaplewski said there was probable cause to believe that electronic devices possessed by Wilson and firearms owned by him "have been used for or obtained in anticipation of engaging in or planning to engage in criminal offenses against the United States."
Wilson attended the infamous Unite the Right rally in Charlottesville, Va., in August last year, according to court documents. The rally in Charlottesville began with alt-right, neo-Nazi and white supremacist members chanting "Jews will not replace us" while marching with tiki torches, and ended with clashes between white supremacists and anti-racist counter-protesters that killed one counter-protester, Heather Heyer, after a vehicle rammed into a crowd of nonviolent counter-protesters.
Czaplewski also noted that Wilson, the accused terrorist, was not likely just a casual supporter of the alt-right movement. Wilson also had a photo of a banner promoting white supremacist propaganda on his phone and the FBI suspects that Wilson was responsible for a road rage incident in April 2016, which involved a man pointing a gun at a black woman for no apparent reason while driving on Interstate 70.
Wilson is now in federal custody after his arrest on Dec. 23.