Russia Was Behind the Conspiracy Theories That Hillary Clinton Hired Assassins to Kill Seth Rich
Image via PBS/YouTube
Politics
News
Russia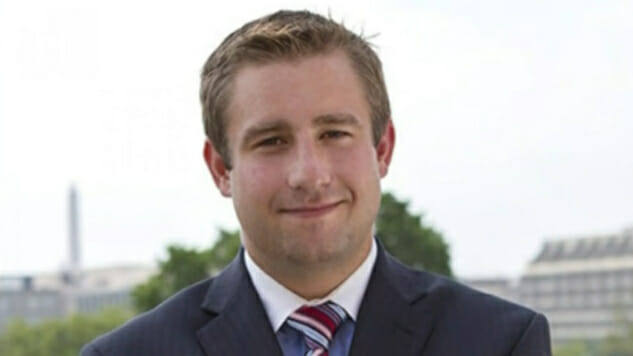 Proof that Russia interfered in the 2016 election continues to pile up. A new report from Yahoo News reveals that Russia was behind the 2016 conspiracy theory that Hillary Clinton hired assassins to murder Democratic National Committee staffer Seth Rich.
Rich was killed in what local police deemed to be a robbery gone sour on July 13, 2016. That didn't stop the SVR—Russia's foreign intelligence service—from spreading the misinformation just three days after his death. The SVR asserted that Rich had shared Democratic Party emails with WikiLeaks, and had substantive evidence that the emails included evidence of Clinton's corruption.
Julian Assange likewise made incorrect statements on Rich's death in an attempt to veil the origin of the Russian emails. The misinformation was then further spread by Trump's allies—Steve Bannon told a 60 Minutes producer that Rich's death was a "contract kill, obviously," while Trump's attorneys asserted that the "Russia argument is such subterfuge" in an interview with Sean Hannity.
Former assistant U.S. attorney Deborah Sines, who helmed the Rich case until her retirement last year, says that "It appeared … that it was a very clear campaign to deflect an ongoing federal criminal investigation," noting the impact of the conspiracy theories that permeated the case.
The Trump administration has yet to issue a statement on the report. Meanwhile, Parker Molloy, an editor at large for Media Matters, is highlighting that Rich conspiracy theorists are actively being invited to the White House's upcoming social media summit.
Rich's brother, Aaron, addressed the family's pain at seeing their loss used as a political tool in a statement:
I hope that the people who pushed, fueled, spread, ran headlines, articles, interviews, talk and opinion shows, or in any way used my family's tragedy to advance their political agendas—despite our pleas that what they were saying was not based on any facts—will take responsibility for the unimaginable pain they have caused us.
No one has been charged for Rich's murder.