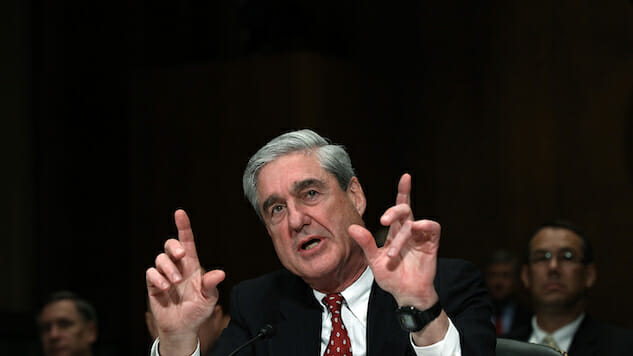 Leading progressive advocacy group MoveOn plans to hold roughly 300 rallies across the country 5 p.m. Thursday afternoon in order to demand the full release of Special Counsel Robert Mueller's report on Russian interference into the 2016 presidential election.
Trump-appointed Attorney General William Barr received the confidential report last month after Mueller completed his 22-month investigation, and said he intended to release a redacted version to Congress and the public by mid-April.
But on Wednesday, Democratic Rep. Jerrold Nadler, chairman of the House Judiciary Committee, won a vote allowing him to subpoena Barr for the entire, nearly 400-page report, along with accompanying documents and testimony from five former aides to President Trump.
Liberal advocacy group MoveOn vowed to organize widespread protests if Barr ignored this subpoena. And since Barr has not yet met this demand by House Dems, those rallies are moving forward, with demonstrations happening outside the White House, in Times Square and at hundreds of other landmarks nationwide.
Find a #ReleaseTheReport event near you at https://t.co/xdNIJPN4bZ and let your voice be heard!

— MoveOn (@MoveOn) April 4, 2019
Barr may be taking his time in order to thoroughly redact the Mueller report, as he has stated that these edits are necessary in order to prevent the unwanted disclosure of U.S. intelligence's sources and methods. But Congressional Democrats have indicated that they are willing to fight redactions in court, insisting that anything short of a full publication of the report cannot be trusted. Meanwhile, sources from the Mueller team are making noise in the press, suggesting that Barr is running interference for the president.
"We have an obligation to read the full report," Rep. Nadler wrote in a New York Times op-ed, "and the Department of Justice has an obligation to provide it, in its entirely, without delay."