Nancy Pelosi's Approval Rating Doubles in Wake of Government Shutdown
Photo by Win McNamee/Getty
Politics
News
Nancy Pelosi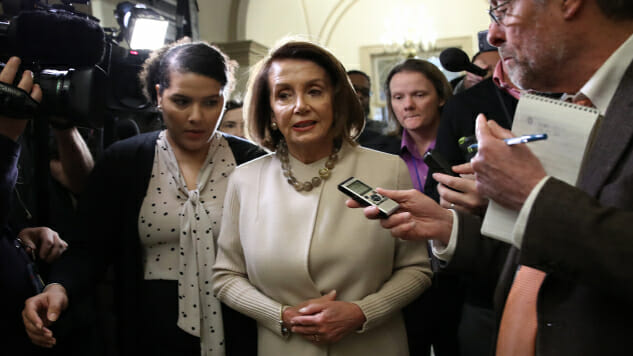 According to a new poll, House Speaker Nancy Pelosi's approval rating has doubled in the wake of the government shutdown.
The poll, gathered by Monmouth University, surveyed 805 adults age 18 and older and found that Pelosi is seen to be doing a good job by 34 percent of voters— a generous spike since November of 2018, when her approval rating remained a static 17 percent.
President Trump's approval rating rings in slightly higher at 41 percent, down two points since November, though the polls also show that a whopping 57 percent of Americans believe that Trump is responsible for "a great deal" of the length of the tedious shutdown.