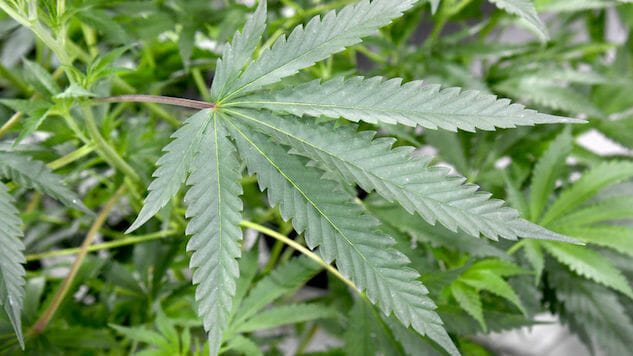 The mayor of New York, Bill de Blasio, announced last week that he will be launching a new group of the NYPD to prepare for the city-wide legalization of marijuana. On top of this complete acceptance of legal marijuana, he will also be calling for the NYPD to stop arresting citizens who are smoking pot in public.
According to the NY Daily News, de Blasio, who has long opposed legalized recreational marijuana, is now accepting that "legalization is inevitable and is creating an official task force to get ready for the day when that happens." Before you start celebrating or buy a plane ticket to New York, pot is still illegal for now. Instead of being arrested for smoking recreational marijuana in public, citizens will now be given summonses to appear before a judge. This is a part of a 30-day review de Blasio is implementing due to the lopsided racial disparity at work in marijuana arrests. According to a report by the New York Times, smoking marijuana publicly in New York is extremely common. The Times states, "People smoke walking their dogs in the West Village, and they smoke in apartment building lobbies in the South Bronx. They smoke outside bars and restaurants and in the park." Yet, white people are rarely arrested for smoking marijuana, while Hispanic and black people do get arrested and according to surveys the Times points to, it isn't because minorities smoke more.
Following the protest on May 6, when "500 marijuana lovers marched through Midtown Saturday demanding full legalization for the wacky weed" rolling an oversized joint, the public seems to have worn down the persistent anti-marijuana mayor De Blasio is preparing New York for full-on legalization by putting together a "task force" of city officials to figure out how to go about full legalization and solving problems such as how cops will handle legal public smokers. According to a report from CNN, the NYPD Deputy Commissioner of Public Information Phil Walzak commented on the task force, saying, "The working group is reviewing possession and public smoking of marijuana to ensure enforcement is consistent with the values of fairness and trust, while also promoting public safety and addressing community concerns."
This change in tactics from de Blasio isn't something he's happy about; in fact, he still doesn't believe legalization is the best option, but rather that it is "inevitable." Yet, if it's going to happen no matter what, he will prepare the city and make the transition safe for the public.