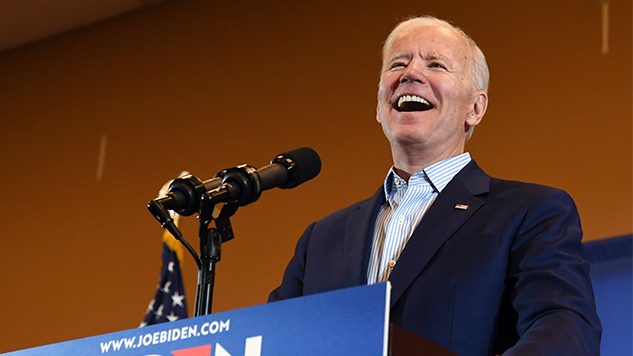 Once the dominant front-runner in the Democratic primaries, Joe Biden is watching his lead ahead of Elizabeth Warren go down the drain.
While the former vice president still leads most national polls, his descent has been months in the making, and it seems the numbers are now beginning to reflect that. Florida-based pollster Ryan Tyson told Politico, "Biden has a challenger now," referring to Massachusetts Senator Elizabeth Warren. "He didn't have one before," adds Tyson, sharing three large surveys he just completed in New Hampshire, South Carolina and Florida that show Biden slipping and Warren gaining.
Interestingly, the downward trend in Biden's election numbers and ratings began before reports of President Trump pushing Ukraine to investigate Obama's VP and subsequently undermine him—making the whole whistleblowing/impeachment ordeal seem even more ridiculous and avoidable.
While there is still plenty of time for the situation to re-stabilize and even perhaps shift back in Biden's favor, it's looking grim for Uncle Joe. Tyson's just-completed poll for New Hampshire shows Warren with 18% of the vote to Biden's 15% in an open-ended ballot question. Considering the last poll, it's a dramatic change in preference; Biden dropping 18 points and Warren gaining seven marks a huge, 25-point shift.
South Carolina puts Biden in a similar situation: He has dropped by 18 points since May, though he remains in first place there with 19% of the vote, per Tyson's 600-voter poll. Meanwhile, Warren has gained a point and has 9% support in the poll, but has moved to second, owing to the fall of Bernie Sanders—a descent reflected in New Hampshire and Iowa numbers.
For the record: It's still early, polls and margins often run within the margin of error, etc., etc. But what seems glaringly clear is that Dem voters are narrowing their presidential choices to one of three candidates—and of those three, Warren is basking in some particularly good polling.