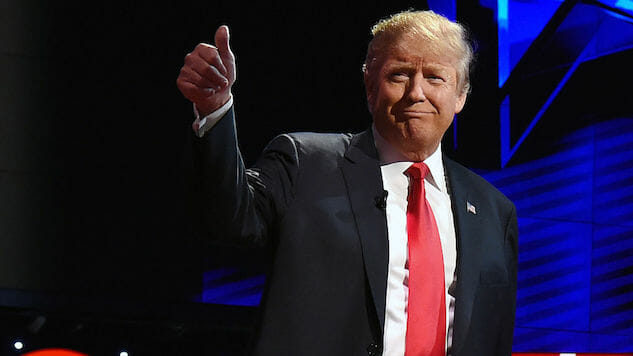 In an apparent bid to normalize something blatantly illegal, President Trump this morning told the press corps outside the White House that China should look into the Bidens—just as he did in a phone call with the Ukrainian president that launched an impeachment inquiry. The Times reports:
President Trump on Thursday publicly called on China to investigate a political rival, former Vice President Joseph R. Biden Jr., in an extraordinary presidential request to a foreign country for help that could benefit him in the 2020 election.
"China should start an investigation into the Bidens," Mr. Trump said Thursday as he left the White House to travel to Florida where he was expected to announce an executive order on Medicare.
Again, it's hard to know what he's after here, but it seems strategic rather than another blunder, especially because he doubled down on his request for President Zelensky:
"I would say that President Zelensky, if it were me, I would recommend that they start an investigation into the Bidens," Mr. Trump said. "Because nobody has any doubt that they weren't crooked."
The rule he's breaking was outlined by an earlier AP report:
Federal law states it is illegal to "knowingly solicit, accept, or receive from a foreign national any contribution or donation." Trump's request to President Volodymyr Zelenskiy was not for campaign cash, but what's referred to as an "in kind" contribution that would arguably be of more value — damaging information that could be weaponized against Biden, a potential 2020 rival.
Of course, the Justice Department won't prosecute, which is why Nancy Pelosi's hand was forced and she finally called the impeachment inquiry. What Trump may be doing here is trying to both turn the focus back on the Bidens and make his original ploy with Zelensky look ordinary by repeating it often, and thereby taking energy away from the House's impeachment maneuver. But at this point, that's only a guess, and even if it's correct, it might only add fuel to the inquiry.