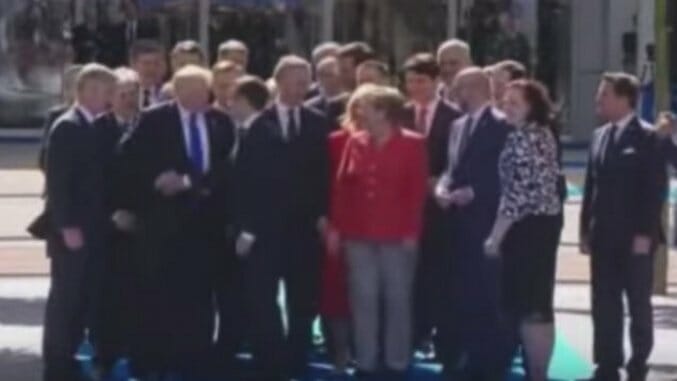 Okay, so we spent most of the morning analyzing a set-piece handshake between Trump and Macron, which ended in a surprise victory for the French president. A little later, the two met again, and…well, it got weird:
This is a pretty intense handshake between Macron and Trump pic.twitter.com/nseTdcpXkX

— Colin Jones (@colinjones) May 25, 2017
Jesus. This time, there was no subtlety—Trump just yanked, got yanked in return, and then each man yanked again. Here's video (complete with a strange version of the Russian national anthem and bizarre graphics), in which you can see that Macron makes him wait for a handshake:
The next time they meet, it's probably just going to be immediate fisticuffs.