The Democratic Congressional Campaign Committee Discouraged Candidates from Discussing Gun Control Right After the Las Vegas Massacre
Photo by Alex Wong/Getty
Politics
News
Gun Control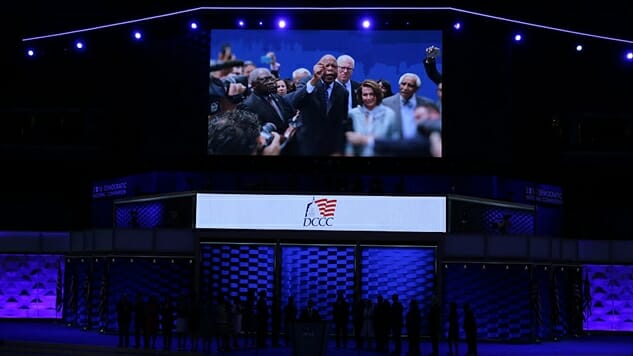 Just when you think the Democratic Party can't get any more cowardly, they find a new depth to sink to. They have made serious and encouraging reforms since the loss to Donald Trump, but this is a big step back. Huffington Post obtained an e-mail sent out from a member of the DCCC's press team that explicitly discouraged Democrats from discussing gun control. Reading this e-mail, it's impossible to tell whether it comes from a Democratic entity or the bowels of the NRA.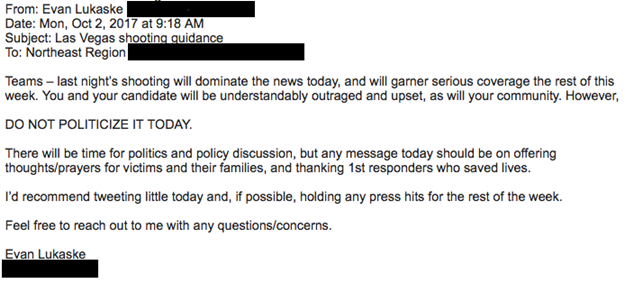 Screengrab via Huffington Post
This is pathetic. Gun violence is an epidemic in America, and some Democrats are terrified of "politicizing" the issue. There's no other issue where we act like this. No one was accused of "politicizing" the BP oil spill after proposing new rules and regulations to stop it from happening again. Being fearful of "politicizing" a tragedy is a direct capitulation to the NRA (read: gun manufacturers), who opposes policies supported by their own members (like universal background checks). After the shooting in Vegas that killed 58 and wounded over 540, 61% of Americans wanted tougher gun laws, including nearly 90% of Democrats. One third of Americans said they trust Democrats to handle gun control, 28% favored Republicans and 31% didn't trust either party. The only reason one would choose to do nothing in the wake of the deadliest mass shooting in American history is because you value your political position more than the lives of your constituents.
Jacob Weindling is a staff writer for Paste politics. Follow him on Twitter at @Jakeweindling.