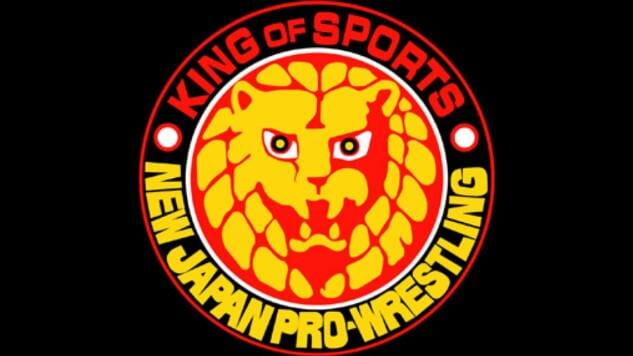 The government shutdown continues to find new and unexpected ways to screw everything up. Not content to make your wait in TSA lines drag on for hours, or to make air travel and, um, eating food exponentially riskier, the lack of a functioning government has now set its destructive sights on professional wrestling.
New Japan Pro-Wrestling is running three shows in America next week, but today the company announced that none of its actual Japanese wrestlers will be able to make it over. Apparently you can't get visas from a country that's not open for business. That means next week's New Beginning in USA shows in Los Angeles, Charlotte and Nashville will feature almost entirely American talent.
No cards have been officially announced for the shows, but we can guess which Japanese wrestlers were intended to be there based on who isn't booked on the New Japan shows happening in Japan on those days. That would be Tomohiro Ishii, Hirooki Goto, Yuji Nagata and Jushin Liger. Those names were confirmed by Dave Meltzer in this week's issue of The Wrestling Observer Newsletter, with Satoshi Kojima also mentioned as another possible star who will miss the US shows due to visa issues.
One of the reasons New Japan scheduled these smaller shows was to let the trainees from its American dojo get some in-ring experience. Those Young Lions—Alex Coughlin, Clark Connors and Karl Fredericks—will be on the three New Beginning shows, along with many of New Japan's regular roster of Western performers. Expect Juice Robinson to defend his IWGP U.S. title against Barretta in Charlotte, and for stars like Jeff Cobb, Marty Scurll, David Finlay and Chuck Taylor to appear. Former Young Lion Tomoyuki Oka, who now wrestles on excursion for Revolution Pro in England as the Great O-Kharn, is booked for the shows, as well, and could very possibly be the only Japanese wrestler to actually wrestle on these New Japan shows. Katsuyori Shibata might make an appearance, as well, as he's the head trainer at the company's Los Angeles dojo, but he obviously won't be wrestling after the subdural hematoma that ended his career in 2017.
This is obviously really far down the list of bad things to happen as a result of the shutdown—it's probably at the absolute bottom. It'll bum out some wrestling fans in California and the South, and maybe unintentionally extend the impression that New Japan isn't taking its US shows all that seriously (even though this is entirely not New Japan's fault), but this is still just wrestling, and not the FDA struggling to maintain its food inspections. People won't go hungry or die because they don't get to see the Stone Pitbull in person next week. If this shutdown drags into the spring, though, and impacts New Japan's ability to get visas for the huge show it's running with Ring of Honor at Madison Square Garden in early April, that could prove disastrous for New Japan's American growth. Of course if the shutdown is still on-going two months from now, there probably won't be much of an America left for New Japan to conquer.
The New Beginning in USA shows are scheduled to run at the Globe Theater in Los Angeles on Jan. 30; at the Grady Cole Center in Charlotte on Feb. 1; and at the War Memorial in Nashville on Feb. 2.