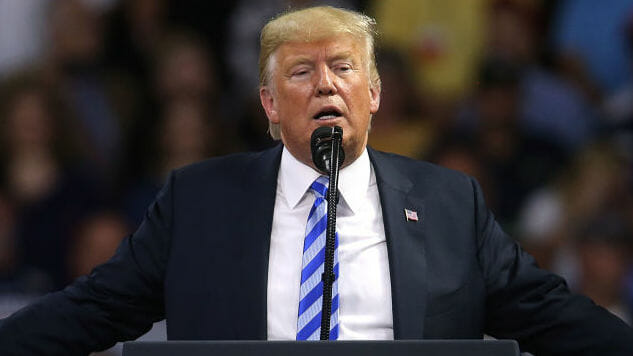 With the 2018 midterms coming up, it seems only natural that the Democratic National Committee detected a hacking earlier this week. CNN reports that the DNC alerted the FBI of a cyberattack early Tuesday morning.
The hackers, who are still officially unidentified at this point, created a fake login page that, if it had gone undetected, would have been sent out to Democratic voters in what's believed to be an attempt to steal information. Luckily, cybersecurity firm Lookout discovered the hack and were able to stop it before any voters unknowingly disclosed any personal information. Readers might be familiar with Lookout from their smartphone security app of the same name.
CNN also reports that Microsoft recently stopped another separate hacking linked to the Russian military. The attack targeted "U.S. Senate and conservative think tanks that advocated for tougher policies against Russia." In light of the recent discoveries surrounding Trump's former campaign chair, Paul Manafort, it's difficult not to see a connection.
On Wednesday, the Chief Security Officer of the DNC told CNN, "These threats are serious and that's why it's critical that we all work together, but we can't do this alone. We need the (Trump) administration to take more aggressive steps to protect our voting systems. It is their responsibility to protect our democracy from these types of attacks." However, a strategic response to these attacks from Trump has yet to be seen—perhaps he's waiting on a directive from higher up.
Until that time, Lookout is available for a free download on iPhone and Android devices.