Eric Trump Identifies the Three Main Members of the "Deep State": Hillary Clinton, Barack Obama, and Ellen DeGeneres
Photo courtesy of Getty
Politics
News
Deep State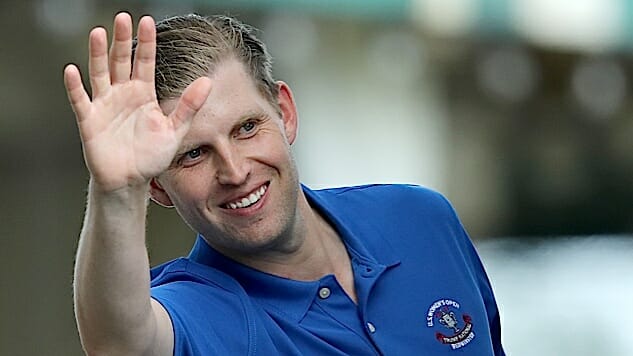 You may think that Twitter has basically turned into Donald Trump's personal vehicle for imposing a state of psychological terror on his subjects, but our president's failson, Eric Trump, has different ideas. Here's his tweet from last night unearthing what may be the biggest (and dumbest) conspiracy in social media history: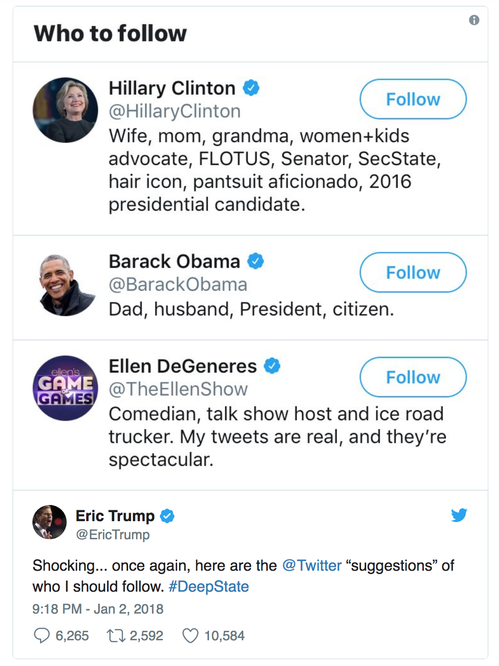 First off, before we even get to the really funny part, here's the definition of "Deep State" from a former Republican congressional aide, as laid out in Wikipedia:
"a hybrid association of elements of government and parts of top-level finance and industry that is effectively able to govern the United States without reference to the consent of the governed as expressed through the formal political process."
Essentially, it refers to a secretive group of elites in government and military positions. Not the two most famous Democratic politicians in the country.
That said, we're burying the lede: Eric Trump thinks Ellen DeGeneres is part of the deep state. Again:
Eric trump thinks Ellen DeGeneres is part of the deep state.
Here was Ellen's response this morning:
The video is fine, but this is the money quote, and it could apply to many of us in 2018: "If you know me at all, you know I don't pay attention to politics, but unfortunately politics pays attention to me."