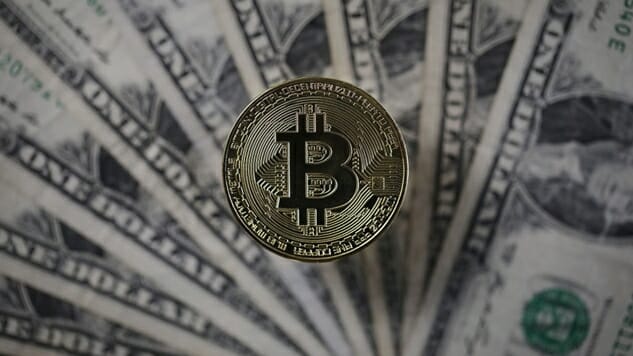 The cryptocurrency mania we experienced earlier this year has waned, and with prices falling off all time highs by over 50% across the board, the media frenzy has tempered a bit. This is a good thing, because it allows the software developers to work on the technology in relative peace. That said, just because the media and speculation frenzy has died down, doesn't mean that interest from institutional investors has waned. In fact, quite the contrary.
CME futures average daily volume in the picture below. Each contract is equivalent to 5 BTC, so they're averaging about 12,500 BTC a day, or about $100m a day in volume. Still small, but I like the trend. pic.twitter.com/E0VWMcsoNX

— Ari Paul (@AriDavidPaul) March 28, 2018
People are bullish on crypto prices in 2018 because large money is gathering, and waiting for the regulatory clouds to clear. Nasdaq CEO Adena Friedman told CNBC's Squawk Box today how it is interested in adding cryptocurrency to its offerings.
Certainly Nasdaq would consider becoming a crypto exchange over time. If we do look at it and say 'it's time, people are ready for a more regulated market,' for something that provides a fair experience for investors.
I believe that digital currencies will continue to persist, it's just a matter of how long it will take for that space to mature. Once you look at it and say, 'do we want to provide a regulated market for this?' Certainly Nasdaq would consider it.
While they wait for the various federal regulatory bodies to figure out how to regulate this new market, Nasdaq is already dipping their toes into the cryptocurrency exchange space. They also announced a partnership with Gemini, an exchange founded by the Winklevoss twins. Nasdaq is providing Gemini with their surveillance technology in order to ensure that the platform provides a "rules-based marketplace." If you had any doubts that cryptocurrency is here to stay, our financial overlords have deemed it suitable to extract profit from. That's as clear an indication as any that this technology is not going anywhere.
Jacob Weindling is a staff writer for Paste politics. Follow him on Twitter at @Jakeweindling.