JFK Documents Reveal That the CIA Floated the Idea of Bombing Miami and Washington D.C.
Photo by National Archives
Politics
Features
CIA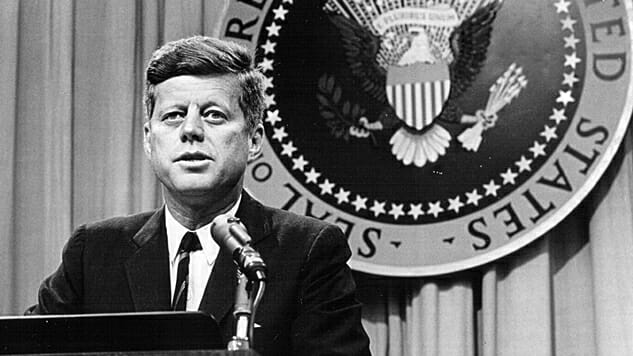 The release of documents pertaining to the assassination of former President John F. Kennedy has been widely anticipated, and even though the cache dumped yesterday doesn't contain many useful details, there are still many more documents to come once the FBI and CIA are finished redacting certain portions (so we've been told). However, that doesn't mean that what has emerged isn't enlightening. Some files revealed that a British newspaper received a tip about "big news" in the United States moments before JFK was killed. Other documents are less innocuous. Per the CIA, via the National Archives: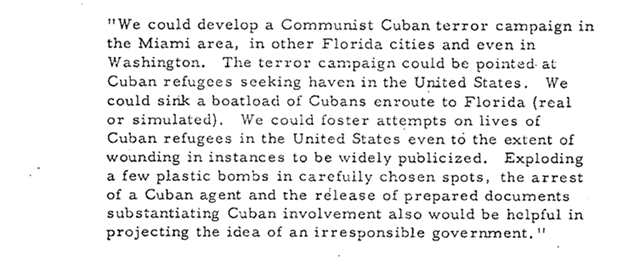 This plan to frame Fidel Castro obviously never went through. The idea of our government staging false flag operations is largely confined to conspiracy nuts like Alex Jones, but documents like this demonstrate that there is a nugget of truth buried in our most unhinged conspiracies. This idea was sent by Gen. Edward Landsdale, a top Cold War officer who worked with the CIA to help plan the infamous Operation Mongoose, to Gen. Maxwell Taylor—who would soon become chairman of the Joint Chiefs of Staff. Documents like this prove that the American government is and always has been a separate entity from the American people—and some of those in the unchecked seats of power will not hesitate to sacrifice our lives in the name of advancing their agenda.
Jacob Weindling is a staff writer for Paste politics. Follow him on Twitter at @Jakeweindling.