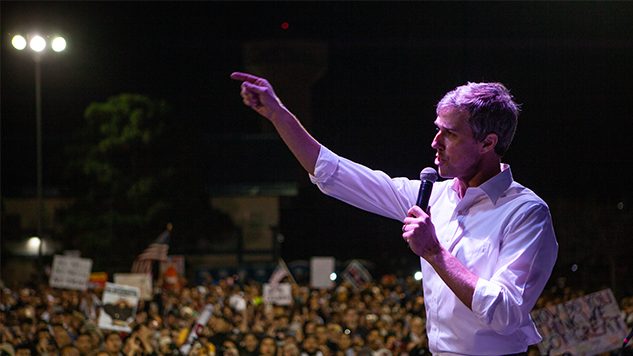 Here's the good stuff, straight from Reuters:
Beto O'Rourke, the Texan who gained a national following with his long-shot election battle against U.S. Senator Ted Cruz last year, will seek the 2020 Democratic presidential nomination, a source close to the campaign said on Wednesday.
He also seems to have confirmed it via text with KTSM, an El Paso outlet:
The former El Paso Congressman will make the announcement on Thursday morning, but he confirmed via text to KTSM Wednesday afternoon that he is seeking the Democratic nomination.
"I'm really proud of what El Paso did and what El Paso represents," O'Rourke said in the text. "It's a big part of why I'm running. This city is the best example of this country at its best."
The addition of O'Rourke makes a crowded Democratic field even more crowded, and it will be fascinating to see if he can find a constituency, and where it will come from. Which current candidate has the most to fear from his run?
Thursday morning's announcement will leave former Vice President Joe Biden as the last big name yet to make a decision about the 2020 campaign.