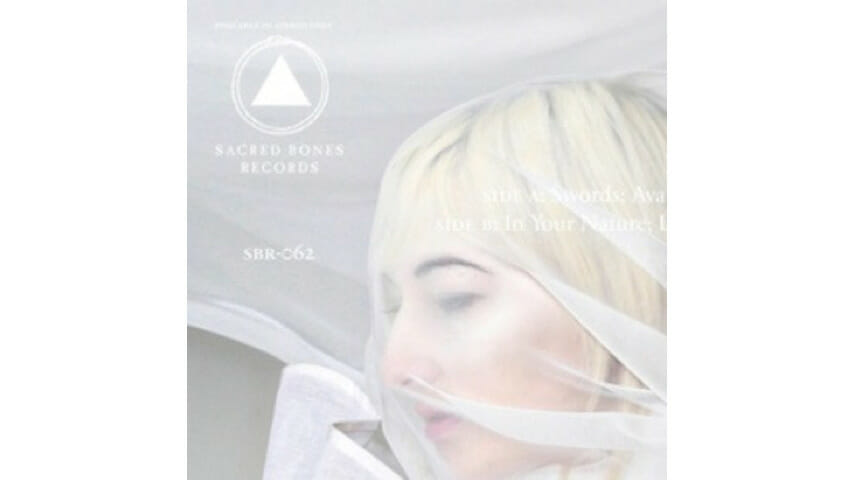 Russian-American electro-goth princess Zola Jesus (aka Nika Roza Danilova) has one of the most polarizing voices in all of recorded music. As a kid, she was mesmerized by the sheer power and projection of opera singing, and although her creepy, minimalistic tunes never venture into that arena, she's a natural, impassioned belter with a flair for the dark and theatrical. There's no arguing her natural talents—Danilova has an impressive range (or at least she's unafraid to explore the dusty corners of that range), and her tone is nothing if not unique. But on Conatus, her third full-length (not mentioning her three EPs released over the last three years), she stretches herself past the breaking point.
Such a shame, too: From a strictly instrumental standpoint, Conatus is a marvel, filled with colorful details and worldly flair—big-ass beats, rattling synths, and striking production that gives every sound a newfound sheen. The throbbing "In Your Nature" is a swirl of tornado-like reverb drone, Danilova's perky major-key melody resting on a bed of wilted strings and slot-machine rhythms. On the haunting "Vessel," her voice is chopped up to infinity over brooding, bass-heavy piano and a wacky, jackhammered beat.
But for all of Conatus' sonic marvels, these 11 stripped-down tracks put Danilova's voice at the forefront, which is only sometimes a good thing. On the downright haunting "Hikikomori," this works wonderfully. Supported only by a synth-bass, digital strings, and a stutter-stepping kit, Danilova weaves a majestic quilt of melody. "Sicker in the daylight, sicker on the inside," she trembles—a relatively standard goth sentiment on paper, breathed to frightening life by her raw emotion. But far too many promising tracks crumble under Danilova's awkward caterwauling. One example is the otherwise terrific "Lick the Palm of the Burning Handshake," in which she unwittingly channels Kermit the Frog's croak and flirts dangerously with out-of-tune.
"It takes you over, again and again," sings Danilova on "Lick the Palm," a wounded gothic siren in an ocean of beautiful bile. She speaks the truth—Conatus sticks with you, long after its final pulses have dissipated. Despite its uneven spark, the best bits sting like cigarette ash in the cornea.