Listen to Wye Oak at Daytrotter 10 Years Ago Today
Photos by Imeh Akpanudosen/Getty
Music
Features
Wye Oak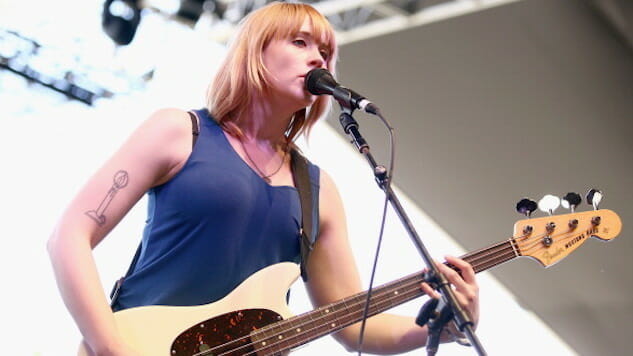 Earlier this year, Wye Oak released their highly-anticipated sixth studio album, The Louder I Call, The Faster It Runs. The Baltimore-based duo, comprised of Jenn Wasner and Andy Stack, are known for their melodic, crunchy riffs, buoyant electronic elements and impeccable indie-rock songwriting, and their latest effort delivered on all accounts. 2018 marks their tenth year as a band—they released their first record, If Children, in April of 2008, and The Louder I Call, The Faster It Runs bowed 10 years later almost to-the-day. Also in 2008, Wye Oak stopped by the Daytrotter studios for what would be the first of their two sessions. They also performed at the Paste offices in 2010 before making their second Daytrotter appearance in 2012.
At their 2008 session, Wye Oak played only two songs from their debut If Children, "Family Glue" and "Archaic Smile." They also played a track that would later arrive on their sophomore LP The Knot, "Mary Is Mary," and closed out their set with the warm, woodsy piano number "Remember, Above."
Prior to The Louder I Call, The Faster It Runs's release in April, Wye Oak also shared a psychedelic video for the title track matching perfectly to their desert-themed rollout, which you can watch here. Then, we caught them at South by Southwest in March, where they performed for the first time as a trio with Will Hackney; more on that here.
Listen to Wye Oak's 2008 Daytrotter session below. While you're at it, watch them perform at the Paste offices in Decatur, Ga., circa 2010 further down. Read our review of The Louder I Call, The Faster It Runs here.