William Shatner Has Released a "Silent Night" Duet with Iggy Pop
It's the lead single from his forthcoming Christmas album, Shatner Claus
Images via Santiago Felipe/Getty, Cleopatra Records
Music
News
William Shatner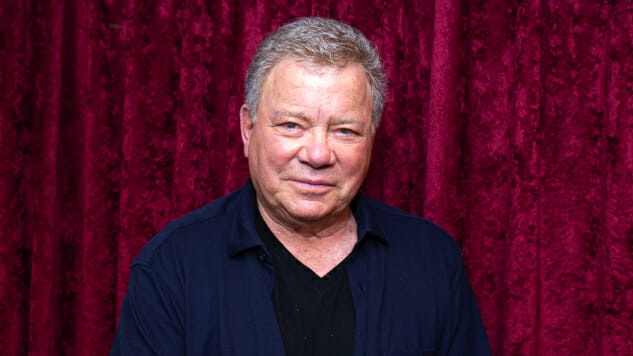 Hollywood heavyweight William Shatner has unveiled the first track from his forthcoming Christmas album, Shatner Claus. Out today (Oct. 24), the album's lead single is a duet with The Stooges' own Iggy Pop and, well, it's … unique.
Shatner's spoken-word style of vocal performance has always been a particularly peculiar artistic direction, so the thought of the actor tackling holiday tracks—often known for catchy melodies and general pleasant sentiments—was interesting from the start. However, the choice to bring on big names like Henry Rollins, Billy Gibbons, Judy Collins and Brad Paisley, to name a few, seemed like it would save the album.
Enter "Silent Night."
The track is essentially a duet between Pop's smooth baritone and Shatner's on-beat spoken word. It follows the traditional melody and construction of the track, and the backing instrumental isn't bad. However, something about Shatner whispering the lyrics of the holiday staple—at times echoing Pop's vocals—feels like a poetry reading in which the poor, unassuming audience stares on in horror as Shatner performs to his heart's delight. Honestly, it might be best to avoid close associations between "Santa Claus" and "Shatner Claus," because one slides down chimneys bearing gifts and one breathes out the lyrics of holiday tunes behind an oft-shirtless lead vocalist. That could get confusing.
The album is out Friday on Cleopatra Records. For those already thinking about the best (?) gifts to give this holiday season, the album is available for preorder here. Check out the track below, because Shatner Claus is coming to town, and for a palate cleanser, enjoy a 1986 Pop performance from the Paste archives.