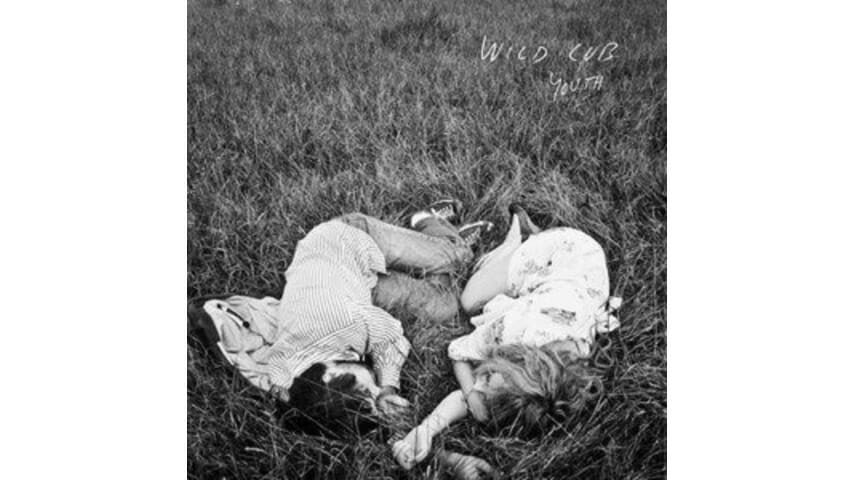 On their first full-length, Wild Cub sound much more experienced than one would expect a band that has been together just under a year to, as the duo officially came together last November. But a quick peek at their collective resume quickly explains that away: Nashville music veteran Jeremy Bullock has worked with the likes of Madi Diaz and Pico vs. Island Trees, while Keegan DeWitt previously scored films in addition to his solo career. The album also sounds startlingly more hi-fi than a record put together in the makeshift studio in Bullock's home would suggest, but on Youth, that is what the pair does best—defy expectation.
In 13 songs, Wild Cub creates infectious, intricate electro-pop that blends '80s beats with electronics and synths worthy of the aughts. Some songs have a slight New Wave tinge around the edges, while others have infinitely catchy guitars lurking in the background that, for some reason, conjure slight U2 comparisons. Paired with the deep melancholy and soulfulness of DeWitts' voice, the album is full of small complexities that fill songs as they unwittingly slide into each other, creating a perfect soundtrack for driving late on summer nights. But while the album overall is very graceful, the complexities do not always pay off in full, such as on tracks like "Summer Fires/Hidden Spells," where the build-up and eventual focus on the abstract ending feels out of place and leads nowhere.
The songs on Youth often feature bright guitars over more repetitive electronics, incorporating the slightest of world influences with simple riffs, adding a flavor rarely heard on such ostensible pop albums, with "Thunder Clatter" and "Jonti" falling into this vein. Youth is also diversified by a handful of songs that are carried by his deep soothing voice, with the simpler, rhythmic music almost fading from consciousness, as in "The Water" and "Straight No Turns." The album does occasionally fade into monotony, with tracks seeming to loop around on themselves, never truly going anywhere. While still enjoyable, they become uniform, creating a background rather than a foreground. But by the last two songs, Wild Cub has you forgetting about any ill feelings you might have held towards them, with the soothing melodies of "Windows" curling around you with comfort and ease.