Listen to Whitney Cover John Dener and SWV with Waxahatchee
The band and Katie Crutchfield share their take on "Take Me Home, Country Roads"
Photo by Colin Matsui
Music
News
Whitney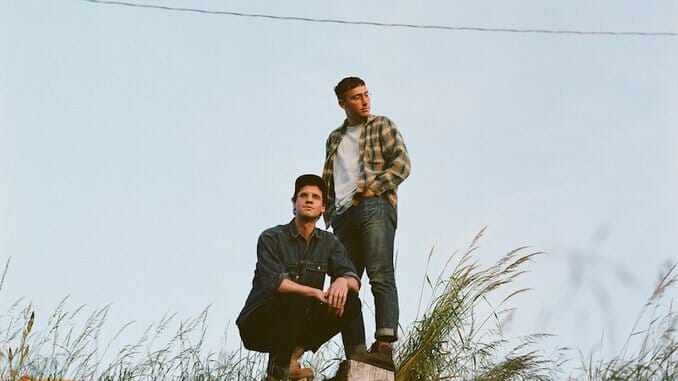 Whitney have shared two new covers. Enlisting the help of Waxahatchee, they released their own indie-folk inflected version of the John Denver staple "Take Me Home, Country Roads." The band also covered a '90s hit: R&B trio SWV's "Rain."
These aren't the first covers to come out of the Chicago outfit. They shared a version of Wilco's "Far, Far, Away" in late 2019 and a split single featuring covers of Lion's "You've got a Woman," alongside Dolly Parton's "Gonna Hurry (As Slow as I Can)" in 2017. Whitney released their latest album, Forever Turned Around, in 2019.
Listen to Whitney cover "Take Me Home, Country Roads" and "Rain" below.