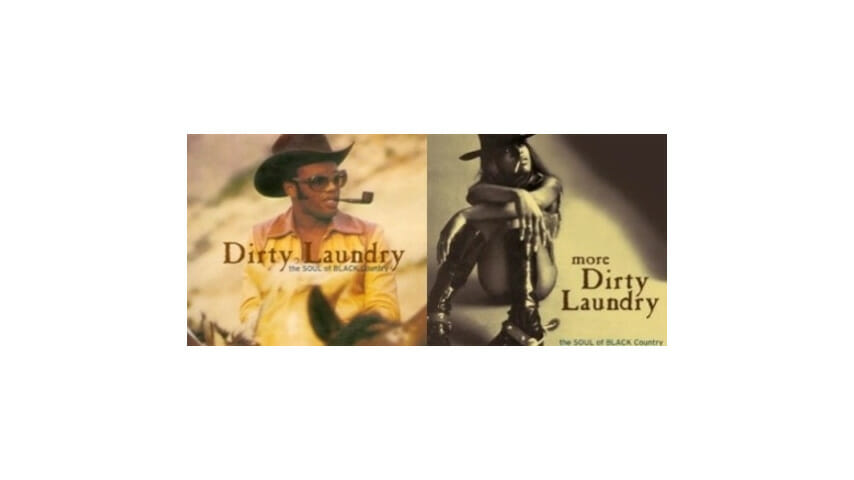 Two discs of delicious country-soul
As instantly, pleasingly right as the micro-genre's name implies, country-soul hits all the pleasure points on could want: sweet evocations, swaying choruses, cooing backup singers, horns that burst into sunbeams and descend into bottomless heartache in the same swoop, and pedal steels that do the same. Though blues is arguably the only missing link between these two sounds, that doesn't make their fusion any less glorious. On these two volumes compiled by German label Trikont (Dirty Laundry and the new, basically interchangeable More Dirty Laundry), collector/curator Jonathan Fischer lovingly lushes beyond Ray Charles, uncovering a teeming crate-dug niche perfect for the singles age.
"Which of the greatest Soul singers … hasn't recorded Country music?" Fischer asks in the bilingual liner notes. "Al Green? James Brown? Sam Cooke? Ike Turner? Aretha Franklin? O.V. Wright? Even The Chi-Lites and the Commodores have…" Though, out of this group, Fischer only includes Brown and Turner (the former doing a scorching scream through Hank Williams' "Your Cheating Heart"), he finds gold wherever he looks, especially in revered vices like Solomon Burke (the pleading "He'll Have To") and Bety LaVette (doing Kenny Rogers' immortalized-in-Lebowski "What Condition My Condition Is In").
Trikont employs race explicitly, as strict categorical fact, subtitling each disc "the SOUL of BLACK country," implying a critical difference between how black musicians and white musicians might use the same material. Some of the arrangements—Bobby Womack's string-sweetened "Boquet of Roses"—are virtually the same as what Nashville session players might've produced, the only difference being the transcendent, throat-shredding vocals. Elsewhere, like Joe Tex's "Trying To Win Your Love," this stuff simply swings harder. But like any just-right micro genre compiled by German enthusiasts, its' not the improbability or naturalness of country-soul that makes the music worth hearing, but the unique comfort it brings a listener—something that's never a novelty.