Vagabon Overflows With Empathy
Lætitia Tamko's sophomore record is a subdued celestial voyage
Music
Reviews
Vagabon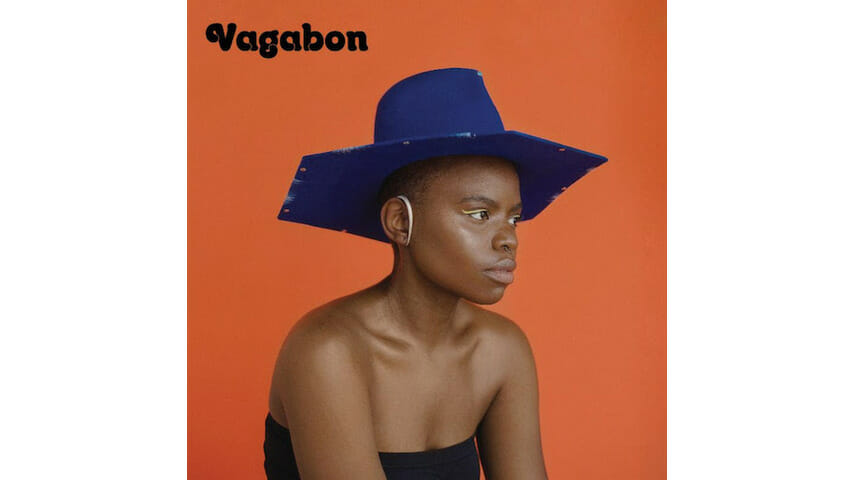 Halfway through Vagabon's 2017 debut Infinite Worlds, Lætitia Tamko stepped away from her guitar. The song, "Mal a Laise," was an exercise in atmosphere, with droning synth loops layered over reverb-heavy vocals murmured in both French and English. It stood at odds with the guitar-centric indie rock production that defined the rest of the record: It was a detour, but it almost felt like a homecoming.
Maybe it was. Tamko's sophomore effort, the self-titled, self-produced Vagabon, is a more formless affair, a cosmic journey through synthetic sounds, lush orchestral suites and lyrical self-realization. The result is an ambitious album overflowing with generosity and empathy, warm in production and rich in theme, even if it largely lacks the punch that made Infinite Worlds so immediately memorable. But homes are made to shelter aspirations, dreams, fears, anxieties, hopes, doubts. Homes are sanctuaries, and that's what Tamko has created with Vagabon.
It sounds like Tamko really needed one, even if she's not done travelling through space; songs on Vagabon repeatedly grapple with the impermanence of homeliness, from the pains of distance to the beauty of platonic love. Album opener "Full Moon In Gemini" pairs the intimacy of sharing a bed with imagery of misty mountains to create a sonic alpenglow, while "Please Don't Leave the Table" hones in on a molecular moment of self-conscious bitterness with a lyrical precision reminiscent of Virginia Woolf's To The Lighthouse: "You know me, when it serves you / To tell everyone / You know how I love you," Tamko croons on the latter, thumping drums and simmering synths emphasizing the texture of her voice. Processed horns and additional layers of percussion pave the way for fits of catharsis offered via a clever Destiny's Child interpolation and a dancefloor breakdown filtered through a bedroom-pop tinted window, leaving room for reconciliation.
Not every moment is quite so removed. Tamko directly confronts the realities of otherization on "Wits About You" ("I was invited to the party / They won't let my people in / Well then never mind, never mind, never mind"), while the pained "Secret Medicine" reconciles with moving on: "I saw you out there / You didn't say a word but / I didn't feel a thing." Other tracks can relinquish the subjectivity of language entirely, as the plucky "In A Bind" steers away from potentially hamfisted lyrics to spiritual "uh huh"s. Water is a prominent recurring image throughout the record, overwhelming Tamko's emotional songwriting on singles "Flood" and "Water Me Down," both of which are ebbing downtempo bangers that give Vagabon much needed energy boosts.
The best moments on Vagabon are often the most opaque. The revelatory "Home Soon" materializes long-distance yearning with only a murmured clarity, meditating on the intangibility of connection with the loosest song structure on the record. A symphony lingers in the background of the track, creating an ambient soundscape that drifts between synthesized shrill and brassy tuning that never overwhelms Tamko's smoky alto. "I gave it all away / I'll be home soon / At dawn, I'll be home soon," she coos repeatedly, favoring a yearning growl over a despairing lilt, never making explicit exactly where she's going or where she's been.
It's clear that home isn't a set location for Tamko. Born in Cameroon, raised in New York City and touring for a big portion of her early twenties, she's been on the road a lot and made a lot of connections. Like the rest of the songs on Vagabon, the lovely "Every Woman" celebrates the sanctity of connection and the imperative of isolation: "We reserve the right to be full / When we're on our own / No I'm not alone." Home isn't a place for Tamko—it's the set of relationships that made us who we are, the connections that define a soul.