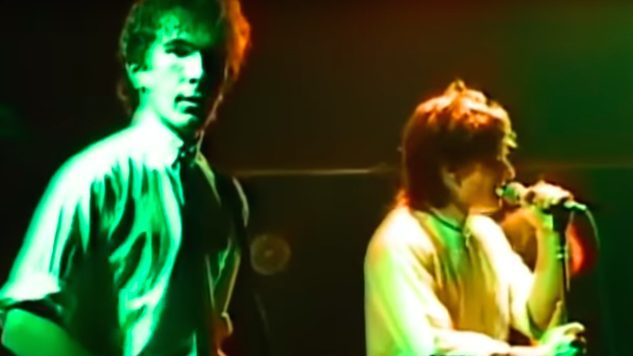 When you think of arena rock bands, it's hard not to think of U2, even in 2019. The Irish rock powerhouse released their debut album Boy in 1980, and continue to woo stadiums full of fans across the globe with their anthemic rock hits.
On this day in 1981, U2 performed in San Francisco less than a year after the release of Boy and just a few months before that of their sophomore LP October. The band released several official live albums throughout their career, and there are plenty of bootlegged concerts out there to enjoy, but this particular show not only contains high quality audio and video, but also captures the band at a momentous point in their career. Each of the four members were all in their early 20s and were still rooted in a punkier sound. During this show, U2 performed their debut album in full, apart from its closer "Shadows and Tall Trees," and they also played non-album cuts "11 O'clock Tick Tock" and "Cry."
Most fans in attendance that night would never have predicted U2's swift rise that took place after their first two releases. Albums like 1983's War, 1984's The Unforgettable Fire and 1987's The Joshua Tree brought them critical and commercial acclaim and turned them into international rock stars.
Watch U2's full show from this day in 1981 below.