Ty Segall Announces New Album, Releases Dizzying First Single "Taste"
Photo by Denée Seagall
Music
News
Ty Segall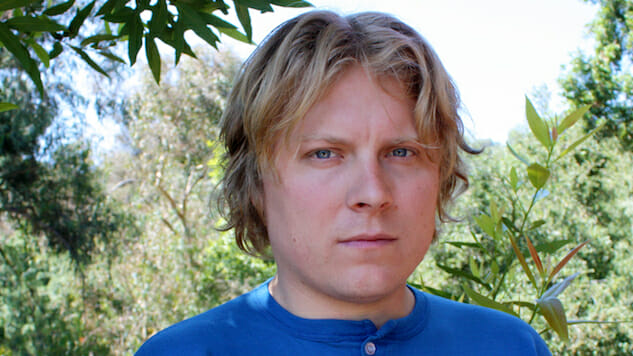 Prolific multi-instrumentalist Ty Segall has released the first cut from his newly announced album First Taste, a loud, dizzying fuzz-fest titled "Taste."
"Taste" opens to violent drums and swells into a scuzzy, Segallian static sludge of urgent guitars and evil synths. "Our salivating makes it all taste worse!" Segall spits out over the noise, laconically reminding us that we're the masters of our own destiny before leading into a short outro of funky, experimental percussion.
The single is accompanied by a bizarre music video that finds Segall murdering members of the Freedom Band to steal their studded denim apparel, glittery shoes and silver chains. After bludgeoning his bandmates, the musician enters a club wearing the stolen clothing and performs a dance number in front of a dozen mannequins. He obliterates whatever competition he was up against and wins a trophy at the end.
"Taste" is the opening track from Segall's forthcoming album First Taste, out Aug. 2 via Drag City. The musician's follow-up to 2018's Freedom's Goblin, First Taste finds the musician distancing himself from the extroversions of his previous release and wading into unfamiliar instrumental territory.
Segall will play First Taste in full at a series of upcoming live shows with the Freedom Band. Check out the upcoming tour dates (with specifics on openers and which album Segall will be playing each night), along with the "Taste" music video, Segall's 2010 Daytrotter Session, and the official album artwork and tracklist, all below. You can preorder Segall's forthcoming album here.
First Taste Album Art: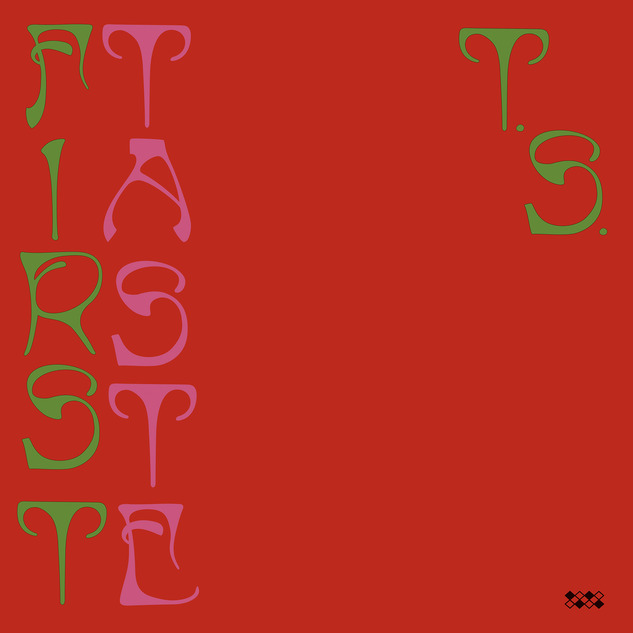 First Taste Tracklist:
01. Taste
02. Whatever
03. Ice Plant
04. The Fall
05. I Worship The Dog
06. The Arms
07. When I Met My Parents (Part 1)
08. I Sing Them
09. When I Met My Parents (Part 3)
10. Radio
11. Self Esteem
12. Lone Cowboys
Ty Segall Tour Dates:
July
26 – Los Angeles, Calif. @ Teragram Ballroom (First Taste + Melted) w/ Warm Drag
August
02 – Los Angeles, Calif. @ Teragram Ballroom (First Taste + Melted) w/ Richard Rose
09 – Los Angeles, Calif. @ Teragram Ballroom (First Taste + Melted) w/ Vice Cooler
16 – Los Angeles, Calif. @ Teragram Ballroom (First Taste + Goodbye Bread) w/ The Intelligence
23 – Los Angeles, Calif. @ Teragram Ballroom (First Taste + Goodbye Bread) w/ Oog Bogo
30 – Los Angeles, Calif. @ Teragram Ballroom (First Taste + Emotional Mugger) w/ Lamps
September
06 – Los Angeles, Calif. @ Teragram Ballroom (First Taste + Emotional Mugger) w/ King Tuff
13 – Los Angeles, Calif. @ Teragram Ballroom (First Taste + Manipulator) w/ Ruth Garber
20 – Los Angeles, Calif. @ Teragram Ballroom (First Taste + Manipulator) w/ DMBQ
27 – Los Angeles, Calif. @ Teragram Ballroom (First Taste + Manipulator) w/ DMBQ
October
01 – Brooklyn, N.Y. @ Warsaw (First Taste + Melted) w/ Lamps
02 – Brooklyn, N.Y. @ Warsaw (First Taste + Melted) w/ White Fence
03 – Brooklyn, N.Y. @ Warsaw (First Taste + Goodbye Bread) w/ DMBQ
04 – Brooklyn, N.Y. @ Warsaw (First Taste + Emotional Mugger) w/ DMBQ
05 – Brooklyn, N.Y. @ Warsaw (First Taste + Manipulator) w/ DMBQ
09 – Paris, France @ La Cigale (First Taste + Melted)
10 – Paris, France @ La Cigale (First Taste + Manipulator)
11 – London, U.K. @ Oval Space (First Taste + Melted)
12 – London, U.K. @ Oval Space (First Taste + Goodbye Bread)
13 – London, U.K. @ Oval Space (First Taste + Manipulator)
15 – Berlin, Germany @ Festaal Kreuzberg (First Taste + Melted)
17 – Haarlem, Netherlands @ Patronaat (First Taste + Melted)
18 – Haarlem, Netherlands @ Patronaat (First Taste + Manipulator)