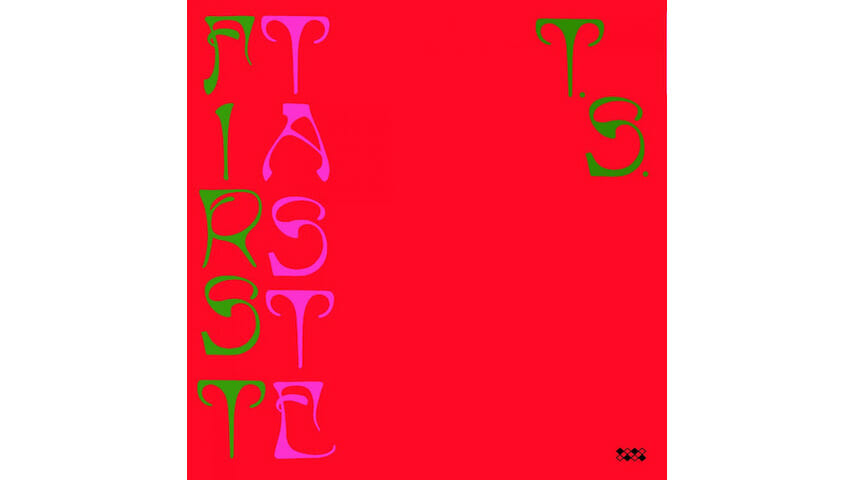 If First Taste is your, well, first taste of Ty Segall, it might be easy to brush him off as self-indulgent noise rock. The album is overly-produced and as gaudy as a paisley shirt, sure, but it's also immensely compelling, inventive and fascinatingly unhinged, all while still maintaining a tight control and an understanding of how to reign it all in to create an actual song from the mire of noise.
And he does all of this without a single guitar. Not one. There are bouziukis and mandolins and kotos, but not a single guitar. And at no point do you miss it, because Segall has created something so otherworldly and lush.
The opening track, "Taste" is an unholy fusion of electro-rock and jam band sounds, sliding in on a warp drive before expanding outward into thunderous drums and intoxicating psychedelic vocals. Similarly, "Whatever" starts up with a few pulses of an electronic heartbeat before slipping into the song's prefabricated groove, only to wrap up with what is either a flute on LSD or angry bird calls. The vocals—set low in the mix—only serve to break up the at times overwhelming instrumentals, like the center of a peanut butter cup.
It's easy to miss the pattern-clash instrumentals of the first few tracks by the time the poetic "Ice Planet" rolls around, characterized by a capella vocal harmonies. It sounds like a lost John Lennon track, right down to Segall raspily crooning, "Let your love rain down on me," before a toy piano plays us out. But those crashing beats—which, again, surprisingly don't feature guitars—don't stay away long, kicking back in on the very brief "The Fall," which, at 2:58, doesn't give itself enough time to really get going.
Segall explores family on multiple tracks, including "The Arms," a spindly ballad that rattles out the understanding—and the fear—between parents and children when it's time to leave the nest. It segways into the brief instrumental "When I Met My Parents (Part I)" which adds a touch of menace to the whole thing with speed-thrash drums and frantic fills. But by the time he finishes the "trilogy" with "When I Met My Parents (Part 3)" (there is no Part 2) we're back to the elaborate, glam-rock harmonies.
"Radio" appears towards the end of the record, featuring a musically straightforward and lush confection, complete with Far East-inspired strings and absorbing, pillowy percussion. Hot on its heels is "Self Esteem," which alternates tensions between the urgent and the languid. Segall's vocals are high and breezy, but unable to capture the magic that came before. And the closing track, "Lone Cowboys" has a melody line reminiscent of the Cure's "Just Like Heaven," star-sparkled and vast, but not before teasing the listener with a smattering of koto that breezes seamlessly.
Occasionally, tracks turn from weird to unlistenable, as is the case with "I Worship the Dog," an ugly, post-grunge mess stacked with force psychedelia, as though Jefferson Airplane's "White Rabbit" was performed by the world's worst Smashing Pumpkins cover band.
After 12 studio albums—not to mention a bevy of other collaborations with Fuzz, GØGGS and others—it would be easy to repeat yourself. But Segall doesn't. The pomp-and-sneer of songs like "Fanny Dog" and "Every 1's a Winner" from 2018's Freedom Goblin is still present here, but this album grabs that sound and runs naked down the boardwalk waving it proudly. Segall has always kept a foundation of psych-rock, but First Taste takes it a step further, infusing the '60s sound that has been his bedrock with elements of new wave and electronic flourishes.
First Taste is an album that demands attention, but even if you look away for a moment, Segall keeps rocking on regardless. "I'd rather sound like me than try to sing my melody," he croons on "I Sing Them." He does, indeed, and no one sounds quite like him.