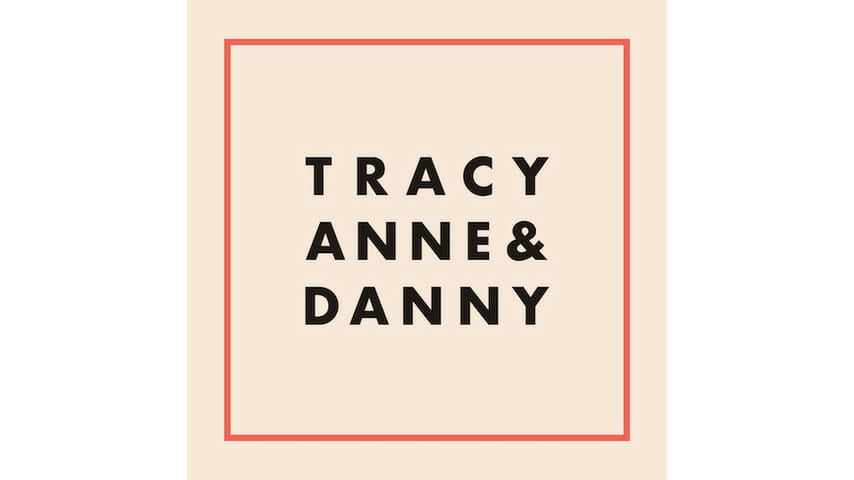 Tracyanne Campbell and Danny Coughlan are better known for their roles in other projects—the former in Scottish pop wonders Camera Obscura and the latter as a soulful British balladeer under the name Crybaby. But they'll have you know that their first collaborative album Tracyanne & Danny will not be their last. "Tracyanne & Danny is not a diverting curio or a wee stop on the road to someplace else. It is a shared artistic aesthetic, forged over time," says the duo's official bio. "They have figured out how to fit round each other and work together, creating a rewarding musical synergy. There will be more songs."
More songs is good news, because Tracyanne & Danny is a lovely listen from top to bottom. There are ambling indie-pop songs ("Deep In the Night") and bittersweet orchestral numbers ("It Can't Be Love Unless It Hurts") and tunes that swing with an old soul ("Anybody Else" and "The Honeymooners"), with a few stops in between. The whole thing is as immaculately crafted and endearingly overcast as the Scottish countryside.
The song here that will most appeal to Camera Obscura fans is "Alabama," a punchy strummer that pays tribute to Campbell's late bandmate Carey Lander, who died of cancer in 2015. The song's upbeat twang-pop arrangement belies its somber lyrics: "We're keeping you in mind. You made us so happy," Campbell sings. (If you haven't listened to Camera Obscura, by the way, rectify that today. Such a great band. R.I.P. Carey.)
Later, "Cellophane Girl" features Coughlin on lead vocals, the album's punkiest pace, and a killer roller-coaster chord progression. And "2006" evolves into a surprising slice of luxury, built from wispy clouds of pedal-steel guitar, warm saxophone, pitter-patter rhythms and a lovelorn tale. At nearly six minutes long, it seems to unfold forever, and it gets better as it does. When all is said and done, it's the sneaky highlight of Tracyanne & Danny.
The album bookends with two typically pretty tracks. The opener, "Home and Dry," perfectly pairs Campbell's cozy-blanket alto with a gentle, dusky groove, and the closer, "O'Keeffe," is a vintage-sounding duet that pays tribute to its namesake artist, the desert skies of New Mexico and the varying shades of love—the "treasures of a different kind"—that find their way from unexpected places into our lives. Kind of like Tracyanne & Danny, the collaborative album from two skilled singer-songwriters that we didn't know we needed, but we're glad to have.