Tom Waits to Re-Release Entire 1970s Elektra Asylum Catalog
Photo by Michael Loccisano/Getty
Music
News
Tom Waits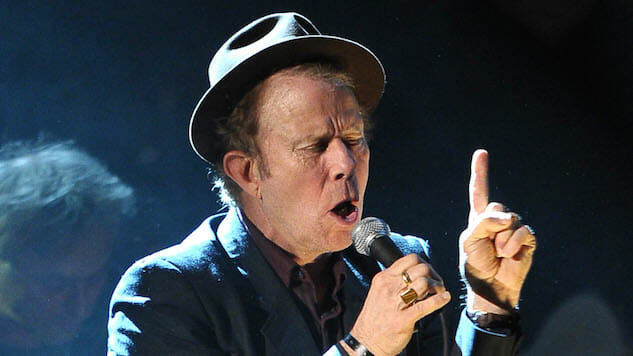 Tom Waits' entire 1970s Elektra Asylum catalog has been remastered and will be re-released on Mar. 9 via Anti- Records.
His historic 1973 debut album Closing Time will be re-released alongside Heart Of Saturday Night (1974), Nighthawks At The Diner (1975), Small Change (1976), Foreign Affairs (1977), Blue Valentine (1978) and Heartattack And Vine (1980).
These albums will all be available on streaming services and digital platforms on Mar. 9 as well as on 180-gram vinyl, with the LP versions released throughout 2018. CD versions of all the albums will be available on Mar. 23.
Waits' critically acclaimed debut Closing Time will be available on vinyl, digital platforms and streaming services on Mar. 9.
Closing Time displays Waits' narrative lyrical style and his unique, trademark blend of folk, jazz and blues. The album includes classics like "Ol' 55," the heartbreaking "Martha" and the gentle acoustic folk of "I Hope That I Don't Fall In Love With You." The immense influence of this album is undeniable, as tracks from this album have been famously covered by the likes of The Eagles, Tim Buckley, 10,000 Maniacs, Screamin' Jay Hawkins, Meat Loaf and Bat for Lashes.
Preorder these albums now here and listen to a Paste Cloud performance from Tom Waits circa 1977 below.