Watch the Nostalgic Music Video for Tom Petty's "Gainesville"
Image via Tom Petty/YouTube
Music
News
Tom Petty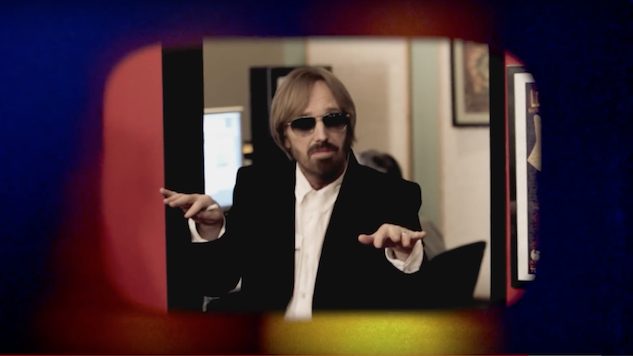 A new video for Tom Petty's "Gainesville," a previously unreleased track included in Petty's career-spanning box set An American Treasure, was released on Monday.
The track was recorded while Tom Petty & The Heartbreakers recorded Echo, the group's 10th studio album released in 1999, but wasn't included on the album because the track's nostalgic sentiments didn't fit with the album's overall darker vibe.
The sentimentality of "Gainesville" is a strength for its video, however, which predominately features found footage of Petty over the years—in the studio, at home with family and friends, and on tour. Placing focus on the city for which the track was written, where Petty grew up, the video also showcases murals painted in his honor around the Florida town.
An American Treasure was compiled by Dana and Adria Petty, the late rocker's wife and daughter, along with help from Petty's long-time bandmates Mike Campbell and Benmont Tench, and Ryan Ulyate, Petty's studio collaborator. The 60-track box set contains unreleased recordings, alternate versions of recordings, and live performances, among other rarities.
"Everyone involved in this project chose each track with tremendous care and deep respect for the body of work Tom Petty created over the course of 40 years," said Petty's wife and daughter in a joint statement. "He also accumulated a wealth of unreleased music in his vaults, and we have collectively uncovered one gem after another that will keep us all listening and discovering new facets of Tom's talent for many years to come."
The video was directed by Brantley Gutierrez and produced by Michael W. Abbott with Subtractive Inc. Check it out, along with a 1978 Tom Petty & The Heartbreakers performance of "American Girl" from the Paste archives, below. You can revisit Paste's ranking of the 15 best Tom Petty & The Heartbreakers tracks right here.