Thom Yorke Releases New Song from Suspiria, "Has Ended"
Photo by Greg Williams
Music
News
Thom Yorke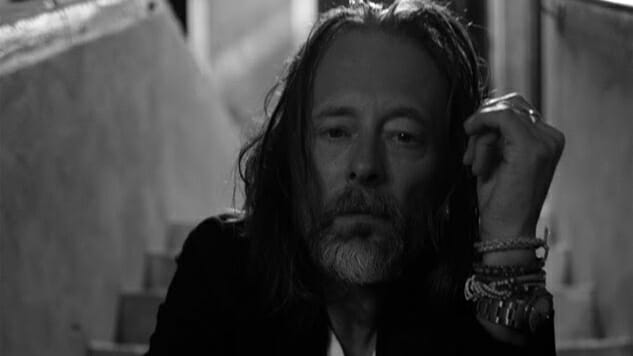 Thom Yorke has released "Has Ended," the second song from his forthcoming Suspiria score, out Oct. 26 on XL Recordings. The track follows the title track, "Suspirium," which Yorke released in September.
Where "Suspirium" found Yorke motoring in piano-dirge gear, "Has Ended" finds him maneuvering coolly over a slippery swing groove, more bossa nova than ballad. The constant groaning atmospherics behind him lend the song a tense, droning feel, a slow boil to match Suspiria's creeping dread.
Yorke wrote 25 tracks for Luca Guadagnino's Suspiria, which is a re-imagining of the 1977 Dario Argento classic of the same name. Yorke has said he's tried to match the timeframe of the film with his sonic touchstones, including Krautrock-inspired synths and layered piano ballads. The album is a mix of instrumental score work, interstitial pieces and interludes, as well as more traditional song structures featuring Yorke's vocals.
Listen to "Has Ended" below and check out a 1995 Radiohead performance from the Paste archives further down.