Thom Yorke Releases First Song from Forthcoming Suspiria Score
"Suspirium" is the first single from Yorke's first-ever film score
Photo by Vittorio Zunino Celotto/Getty
Music
News
Thom Yorke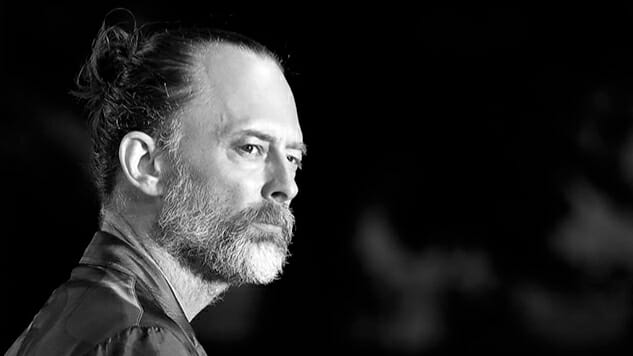 Thom Yorke has shared the first song from his forthcoming score to Luca Guadagnino's horror reboot Suspiria, following the film's premiere at the Venice Film Festival this past weekend. Yorke's Suspiria score will be out Oct. 26 through XL Recordings.
The song, titled "Suspirium," is one of 25 tracks Yorke wrote and performed for the film. "Suspirium," which Yorke teased last week, features the melodic theme that recurs throughout the film and its score. Fans of Radiohead's most recent album A Moon Shaped Pool will find plenty to love here, with Yorke's ethereal vocals gliding over a simple piano figure reminiscent of tracks like "Daydreaming" or "Codex." The song's accompanying video features color-shifted images of ballet dancers. 1977's original Suspiria, directed by Dario Argento, focused on a haunted ballet academy.
Suspiria (Music for the Luca Guadagnino Film) marks Yorke's first foray into film scoring. At the Venice Film Festival, he participated in a panel discussion, describing the process of writing motifs for the film. "There's a way of repeating in music which can hypnotize," Yorke said. "It's a form of making spells."
Yorke is the second Radiohead member to delve into the world of film. Guitarist Jonny Greenwood has scored multiple films for director Paul Thomas Anderson, including There Will Be Blood and Phantom Thread.
Listen to "Suspirium" (and a 1995 Radiohead show from the Paste archives) below.