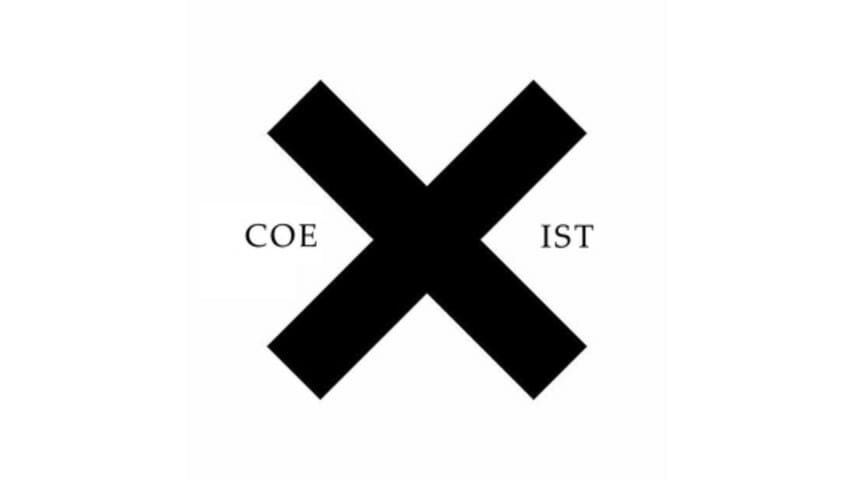 One night in April, the xx set up some recording gear and a couple of cameras in a Tokyo hotel room. The resulting video shows singer Romy Madley Croft delicately plucking her guitar and whisper-singing Coexist's first track, "Angels," in what's closer to a dulcet confession than a live performance. Brief cutaways reveal best friend and musical partner Oliver Sim dressed in his customary all-black, languidly sprawled on white sheets next to three balloons in white, pink and red—the only visual hint that Madley Croft is across the room professing her love of an unknown someone. Sim looks groggy, half asleep as he stares at his bandmate.
Taking into account some possible jetlag and tour fatigue, those cutaways point to a larger question about the xx's new album: If the most intimate song on Coexist can lull a bandmate to sleep when the camera is rolling, have these young, moody Brits taken their carefully groomed minimalism too far?
If the xx's self-titled debut told us anything, it was that less is more. On Coexist, longtime pals Sim, Madley Croft and beat-maker Jamie Smith (aka Jamie xx) try to prove that even less is even more. Now in their 20s and boasting a Mercury Prize—not to mention Smith's work on songs by Gil Scott-Heron, Drake and Radiohead—the xx had the opportunity to go big in every way possible. And yet by paring down, letting silence find a foothold and linger awhile, the band has crafted a follow-up that's often as arresting as the debut.
Coexist takes more work, though. Unlike the first record, there's no obvious choice for TV commercial background music or for prime-time dramas to use when lovers lock eyes (though "Angels" or "Reunion" could work). It's a calculated tradeoff: use space and silence to heighten an album's intimacy, lose some immediacy. Still, the aching, yearning vocals that Madley Croft, in particular, borrows from R&B lend the record tenderness, taking songs that on first listen may seem icy and distant and transforming them over time into warm, cozy confessionals. And really, how could the xx's lyrics (e.g. "It's like the sunset in your eyes I never want to erase") ever remain at arm's length, no matter who's singing them? If anything, the xx's stylized sound is the main reason more people don't roll their eyes and write off the lyrics as hack emotionalism. The xx can use a line that's been used a thousand times and make you feel like you're hearing it for the first time.
Along with the airiness, the goth-R&B and that instantly recognizable, reverberating guitar, Coexist has some beat-heavy moments, too. The band hinted at this in interviews before the release, often citing house music as an influence on the record. "Swept Away" is propelled by a beat out of the Burial playbook for almost five minutes, making it not only the group's longest song to date but also the closest Smith has come to making an xx song into a club track. (No bass drop, kids.)
Coexist ends with Madley Croft and Sim addressing each other in song for the first time, expressing their platonic devotion in the most sincere, non-platonic language possible: "I will give you me and we'll be us / And there's no one else who knows me like you do." Given that, Madley Croft likely doesn't mind a bit that her songs can lull her bandmate—or you—to sleep, because as you succumb, you'll hear something beautiful, simple and true.