The Week in Music: Paste's Favorite Songs, Albums, Performances and More
Let's review: Gogol Bordello, Moses Sumney, David Letterman and more.
Music
Features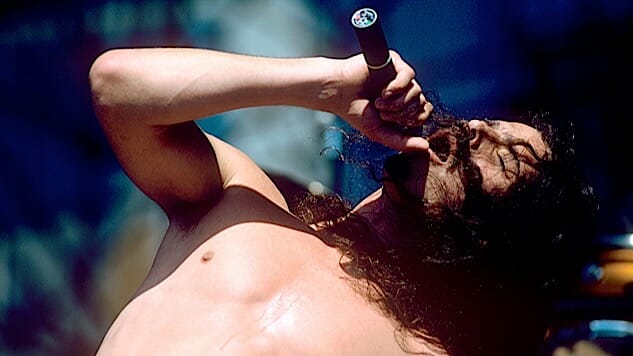 We had a great week here at Paste listening to fresh tracks by Shelley Short, Moses Sumney and Ben Sollee. We also ranked David Letterman's greatest music moments in honor of his return to television, and took a harder look at Chris Cornell's life and death in the bosom of Seattle's now-tragic grunge scene. Check out Paste's favorite albums, songs and feature stories of the week.
BEST ALBUMS
Shelley Short:Pacific City
Like all great folk purists, Shelley Short has a knack for finding beauty, pain and pleasure in the darker corners of the world. Whether coaxing a fluttering melody from a song about a lover leaving town, or wondering what death feels like, Short's sweet disposition is cut with the bitterness of life's burdens. As such, her new album, Pacific City, flirts with the sweet and the sour, the light and the shade, and the ominous shadows lurking in between over a beautifully haunting collection of folk-saturated tunes. —Ryan J. Prado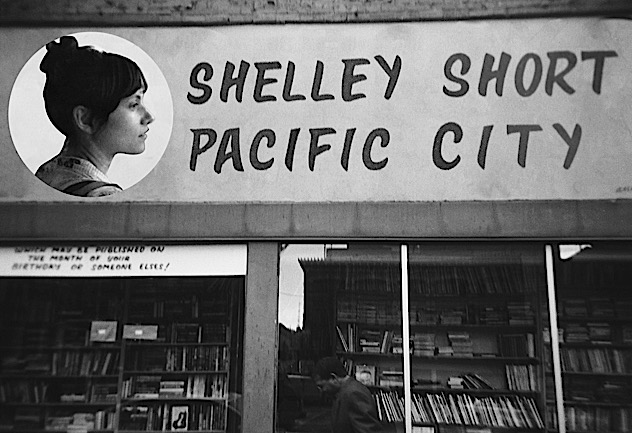 Ben Sollee and Kentucky Native: Ben Sollee and Kentucky Native
Ben Sollee's look back at the origins of Americana from the perspective of our nation's early immigrants doesn't seem to be much of a change in tack. But more than simply an artist who advocates for the preservation of those archetypal styles, Sollee has, in one way or another, singularly maintained that musical heritage—one that encompasses folk, bluegrass, country and other seminal sounds. Here the traditional trappings are more apparent than ever, and if it's a history lesson of sorts, it's also one that's entertaining and insightful. —Lee Zimmerman
Suzanne Santo: Ruby Red
It's difficult to introduce something new to the narrative of romantic dissolution, but Suzanne Santo's first solo project, Ruby Red, accomplishes just that. It welcomes a new emotional landscape for heartache. While Santo struggles through the stages of grief and anger, both in and after love, in place of cliches there's rare accountability and self awareness that is relatable and satisfying. —Alexandra Fletcher
BEST SONGS
Gogol Bordello: 'Walking on the Burning Coal'
Seven albums in, Gogol Bordello doesn't seem to be slowing down, and the band is preparing for the release of Seekers and Finders at the end of this month. Singer and bombastic frontman Eugene Hütz bounced between Latin America and Eastern Europe while writing the album and, as a result, seems to take a more introspective lyrical approach. While the vocals take prominence on second single, "Walking on the Burning Coal," the layer of fiddles and accordions and percussion bubbles beneath Hütz, but never quite bursts. —Hilary Saunders
Luci: 'Portal (Sorta)'
If the video for Luci's new track, "Portal (Sorta)", leaves you feeling a little unnerved, or a little aroused, then this L.A.-based rapper has succeeded in his humble goal. Like much of the work that the artist and musician better known as Adam Stone has done through drawing or sound design or his own modern theater performances, you can't help but be drawn to it, even as you feel a little revulsion. That may seem like a strange response to CGI bodies dancing across a screen, but…just click play on the video. You'll see what we're saying. —Robert Ham
Gold Class:: 'Get Yours'
"Get Yours" is the final single before Gold Class drops their sophomore record, Drum, Aug. 18 on the excellent L.A.-based Felte Records label. The track opens with a big, driving bass alongside nasty drums, before Curley delivers his chamber-like baritone on a tight and imposing arrangement. "You're the wrecking ball/I've been waiting for," Curley sings in a heady interpersonal exploration. —Adrian Spinelli
Moses Sumney: 'Quarrel'
Moses Sumney's debut album, Aromanticism (out Sept. 22 via Jagjaguwar), is one of our most highly anticipated September releases here at Paste HQ. This week we got another taste of the record with the gorgeous "Quarrel," featuring Thundercat on bass. The song plays into Aromanticism's overarching theme of lovelessness. "Don't call it a lover's quarrel," Sumney pleads. —Bonnie Stiernberg
FEATURES
What We Can (and Can't) Learn From Chris Cornell's Death and Seattle's Music Legacy
To whatever degree you can or can't draw connections to the life choices of a group of deceased musicians, it's clear that Seattle's grunge gods found their sudden position at the crosshairs of mass awareness disorienting and destabilizing. Here's a look at Chris Cornell's life and death, and where he fits into this troubling legacy. —Saby Reyes-Kulkarni
How the Newport Jazz Festival Reminded People to Dance
On Friday night at Rhode Island's International Tennis Hall of Fame, Troy "Trombone Shorty" Andrews demonstrated how the flexibility and improvisation of jazz can coexist with dancing. Switching between trombone and trumpet, between singing and chanting, Andrews fashioned a music that grabbed hold of the crowd's pelvises with his band's steady funk grooves, but grabbed hold of their heads with surprising shifts in harmony and melody. —Geoffrey Himes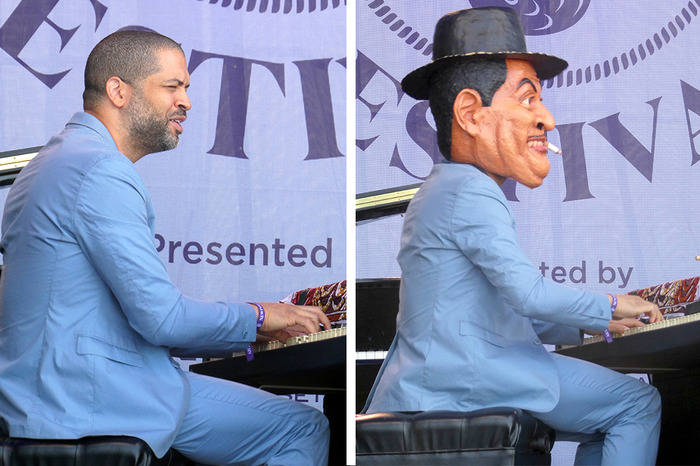 David Letterman's 25 Greatest Music Moments
The news on Tuesday that David Letterman will return to television next year—or, at least, to Netflix—with a six-episode talk show has us reminiscing about all the great musical acts that graced his NBS and CBS stages over the years. There's no word yet from Netflix about whether Letterman will host musical guests on his new show, but we're holding out hope. Until then, here's a look at our rankings of the greatest performances during Letterman's first 35 years on television, from The Pixies to Warren Zevon.