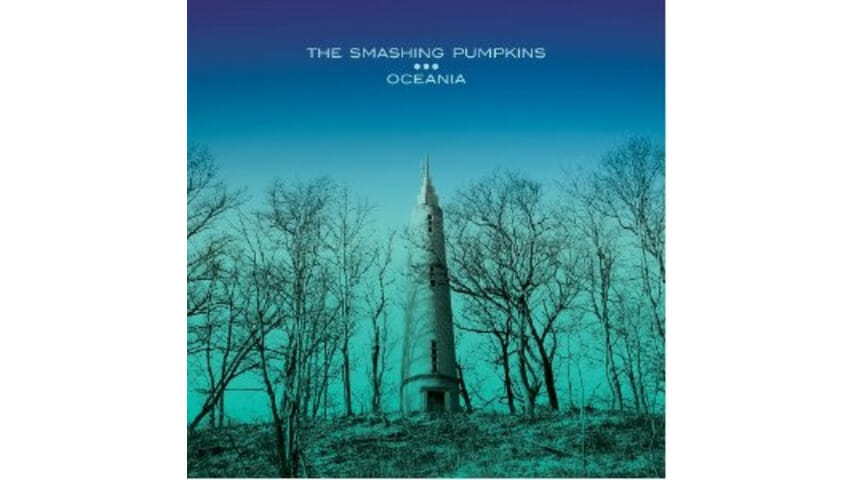 There's a long-running joke about seeing a beloved band, maybe one you've followed since your childhood, and hearing the worst phrase that the frontman could utter: "We're going to play a few songs from our new album."
The feeling is familiar, whether you were hoping to hear a choice cut from The Beach Boys' SMiLE during the band's current tour and instead got their new single, "That's Why God Made the Radio." Maybe you walked away relieved when Neutral Milk Hotel's Jeff Mangum didn't pull out any new cuts in recent live appearances. The point is, it's almost more comforting to toss a new disc into the never-to-be-listened-to-again pile than to remember that your 13-year-old self wasn't in love with The Wall or didn't care for the deeper cuts on Siamese Dream until a year after its release.
This must be Billy Corgan's frustration—that in a musical landscape that's littered every day with countless singles and rough YouTube performances of new songs, whole albums aren't getting the attention, the repeat listens, the second chances they deserve. It would explain Corgan and the Smashing Pumpkins' decision to roll out their newest project—the mammoth, 44-track Teargarden by Kaleidyscope— song by song, stopping every now and then to release EP-length box sets. The songs, which are also Corgan's first with the Pumpkins without founding drummer Jimmy Chamberlin since the band's 2005 reformation, also showcase a shift in the Pumpkins' songwriting style, which was quickly defined in the band's existence by Corgan's stacked power chords and Chamberlin's powerhouse drumming. Now we see him playing with smart, beautiful progressions on tracks like "Spangled" and "A Stitch in Time." And with one single coming out for weeks—or months—at a time, audiences had the time to appreciate (and notice) things like this.
And now, after a dormant phase in the Pumpkins' steady flow of releases, audiences have their first extended listen to the band since 2007's Zeitgeist, a respectable effort that, while not the most concise or hard-hitting, did see Corgan getting his vision of the Pumpkins back on its feet.
It's almost as if the Pumpkins were using this Teargarden set to fully gear up for Oceania, which is the group's most focused, and solid effort since 2000's Machina/The Machines of God. Tracks like "The Celestials" and "Oceania" have immediate, listenable pop qualities that set Corgan apart from his louder, grungier peers earlier on, while the album's opening track, "Quasar" and its follow-up, "Panopticon," showcase the chops of a band (notably the super-improved Mike Byrne on drums) that's become fine-tuned over time. And although the band has put an emphasis on slowly releasing single songs, the album feels like its own focused piece, and not just 13 different studio tracks, and Oceania very much sees Corgan and company settling into album, not single, territory. And that's probably where long-term fans have wanted to see them for a long time.