The Shins Share Playful Stop-Motion Video for "Cherry Hearts"
Images via Matt Roberts/Getty, Columbia Records
Music
News
The Shins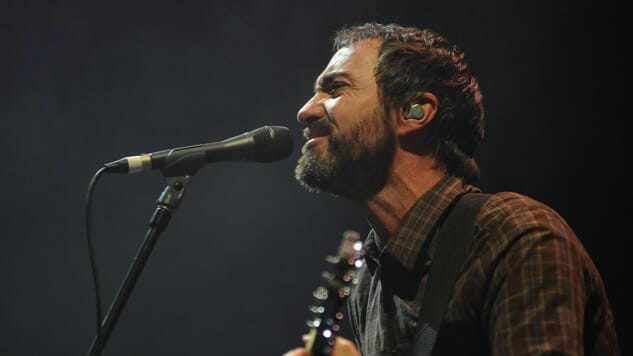 The Shins released Heartworms earlier this year, and with its synth-heavy foundation and experimental melodies, it's definitely proven to be the band's most danceable album yet. "Cherry Hearts" is one of the more playful tracks that make up the record, and today, the band has shared a video to match.
Directed by Stefano Bertelli, the stop-motion clip for "Cherry Hearts" is made entirely of paper, depicting the happenings at an amusement park. A rollercoaster ride takes a passenger past a dinosaur, grasshopper and blood-splattered monkey before launching him into space and at some point, into a game of Pong. Cupid and a legless lady also make guest appearances in the surrealistic animation.
The Shins will release a bundle for the single on Oct. 13, which will include the original album recording, a flipped version and the RAC remix. Watch the "Cherry Hearts" video below, and read our review of Heartworms here.