Everything We Know about The Raconteurs' New Album So Far
Jack White, Brendan Benson and co. are releasing a new album in 2019, their first in over a decade
Photo courtesy of Third Man Records
Music
Features
The Raconteurs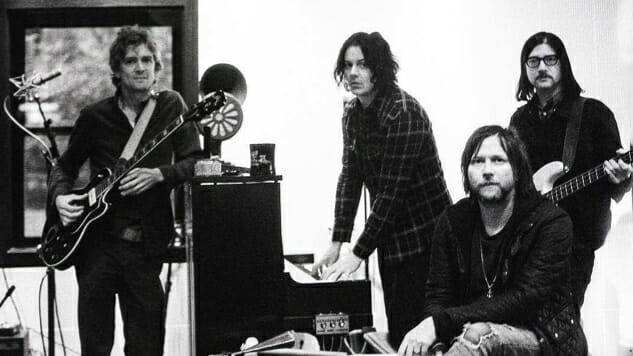 "Everything We Know about … " is Paste's series of deep dives into the forthcoming projects we're most excited about. Explore them all here.
The Raconteurs are back, baby. The acclaimed collaborative act led by Jack White and Brendan Benson are busy recording their first new album in more than a decade. The record doesn't have a name or an official release date yet, but despite details being few and far between, we aren't completely in the dark about the band's third LP. Here's everything we know about The Raconteurs' new music so far.
When Will It Be Out?
The record has no set release date, but we do know that it will be out in 2019. This news came as part of the band's 10-year anniversary reissue of their Grammy-winning last studio album, Consolers of the Lonely. The reissue found the band heading back into the studio together to find the original master tapes and from there, they began recording together in Nashville.
The Consolers reissue, which is available exclusively through White's Third Man Record Vault Collection, will contain two as-of-yet-unnamed songs off the new album. Membership for the Vault closed on Oct. 31 and the reissues should be shipping soon, meaning two new songs will be out in the world any day now. But it remains unclear when those songs will emerge from behind a Third Man paywall for the general listening public to enjoy.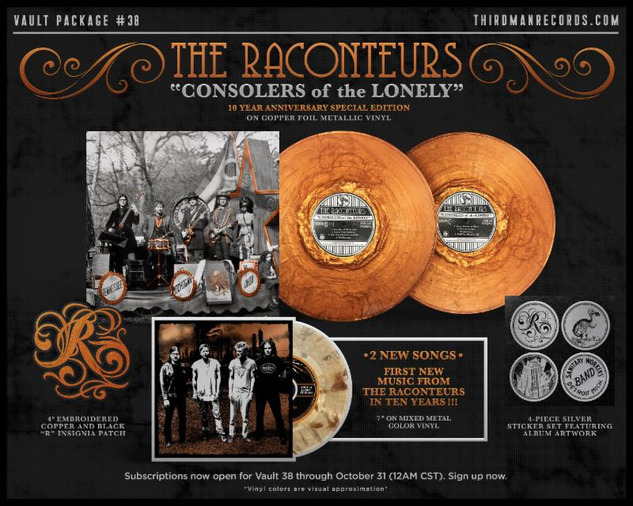 What Have They Been Up To?
The Raconteurs' aforementioned last album came out in 2008, and in the meantime, the various members have kept busy doing just about everything else. After touring in support of Consolers, the band occupied a sort of purgatory for a while. White, Jack Lawrence, and part-time touring member Dean Fertita began to perform with their other supergroup, The Dead Weather, starting in 2009. Drummer Patrick Keeler went on to tour with The Afghan Whigs, as well as The Greenhornes alongside Lawrence. Benson continued to release solo records, his latest being 2013's You Were Right.
The band itself had a stop-start mentality following their last record. They played shows sporadically and announced new music in much the same fashion. Following his 2012 solo debut Blunderbuss, White announced that the band would be working on new music, only to have Benson say new music was "off the table" a little over a year later. The group had a partial onstage reunion in 2015, with Benson and Lawrence joining White onstage for renditions of "Salute Your Solution" and "Steady, As She Goes." That was the last news of the band performing together until their reunion announcement this past October.
What Will It Sound Like?
Raconteurs albums of years past have acted as musical testing sites, places where the members could offload their weirder soundscapes, like the country murder-ballad "Carolina Drama." Who knows what strange sounds will show up on their LP3—bandleader White finally came around to rap music earlier this year, saying he admires the punk ethos of SoundCloud rappers and that he's been getting into old-school hip-hop. That sonic admiration cropped up sporadically over the course of his latest solo album Boarding House Reach, including some bonafide bars on "Ice Station Zebra."
The other Raconteurs have less surprising output—Benson's last single, 2017's "Half a Boy (And Half a Man)," had all his trademark anthem-ness, for instance. One thing we do know: Their reunion record will have organ (and perhaps a track titled "Nosedive") on it, if the Instagram video below is to be taken at face value.
The Latest
The Raconteurs will release the first two singles from their still-untitled new album as a double A-side single on Wednesday, Dec. 19, Third Man has announced. You can hear snippets of both singles, titled "Sunday Driver" and "Now That You're Gone," below.
Wednesday. @stevensebring#raconteurs#brendanbenson@brendanbensongs#jacklawrence#jackwhite#patrickkeeler#theraconteurs#thirdmanrecordspic.twitter.com/Z6Q7wi3Zzz

— Third Man Records (@thirdmanrecords) December 17, 2018
The Raconteurs released "Sunday Driver" and "Now That You're Gone" as planned on Dec. 19, accompanied by Steven Sebring- and Dikayl Rimmasch-directed music videos.
A press release accompanying the singles shares the following quote, as given by White to Mojo Magazine: "We're knee deep in the trenches of our first new album in a decade. We have a vast amount of genre-pushing songs that bridge the gap between Detroit and Nashville rock and roll. The album sounds like a World War. It's great to be co-writing songs with Brendan Benson again, the man is a song craftsman."
The Raconteurs finally detailed their new album on April 2, revealing its title—Help Us Stranger—tracklist, album art and June 21 release date. See those details below.
Help Us Stranger Tracklist:
01. Bored and Razed
02. Help Me Stranger
03. Only Child
04. Don't Bother Me
05. Shine The Light On Me
06. Somedays (I Don't Feel Like Trying)
07. Hey Gyp (Dig The Slowness)
08. Sunday Driver
09. Now That You're Gone
10. Live A Lie
11. What's Yours Is Mine
12. Thoughts and Prayers
Help Us Stranger Album Art: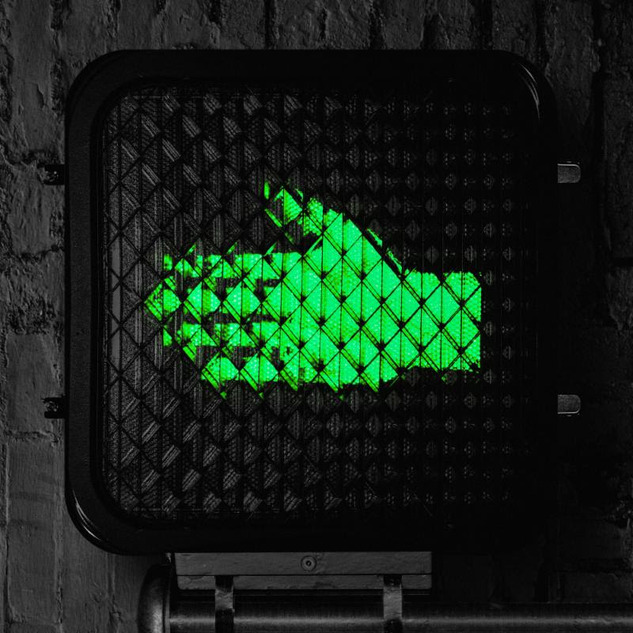 ---
Watch this space for further updates on the return of The Raconteurs.