Atlanta hip hop has something for everyone: rhapsodic lyricism (Killer Mike, Scotty), party tunes (Migos) and even wacky performance art (Young Thug). For every non-rapper like Eli Porter or OJ Da Juiceman, there is a great rapper like Stat Quo. Not into Rich Homie Quan? You might enjoy Future's more substantive Pluto.
The city may be fragmented and beset by annoying flavors of the month—when, oh when, will Trinidad James go the fuck away already? And because of luck and politics, the best Atlanta artists often don't get appropriate shine. It is a pity that Field Mob and Da Backwudz never found the success of 2 Chainz and Waka Flocka Flame.
Still, this is one town as rich in history as it is in creativity. Paste's hometown has given us snap, crunk, trap rap and OutKast. Only Atlanta is big enough for both the Tag Team and Ghetto Mafia.
Atlanta has been riveting the world with catchy, intelligent, truculent, malleable hip-hop music for generations. In honor of the return of Goodie Mob, here are the five best hip-hop albums to ever come out of The A. Note: these are just our favorites. Don't shoot us.

5. Playboy Tre, Goodbye America: Da Story of a Drunk Loner (2008)
Nearly everyone within the perimeter of hip-hop circa 2008 had an opinion on Gucci Mane, Atlanta's blog-blessed enfant terrible. Gucci was and is phenomenal, but folks should have been jocking Playboy Tre, a road warrior who'd been touring small Southern clubs and hustling his own mixtapes for years before a single person on the internet took notice. The Playboy Tre of Goodbye America raps, melodically and articulately, about drinking himself conscious—and unfettered by the realities of life in the poorest parts of Decatur. You can't beat Tre's red-clay blues.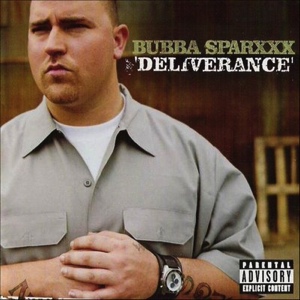 4. Bubba Sparxxx – Deliverance (2003)
It does not matter that Bubba Sparxxx is from LaGrange, Ga., or that Deliverance was produced in large part by Timbaland, a spastic perfectionist from Virginia City. Deliverance is an Atlanta rap album in spirit. Timbo's heartsick mandolins, jam-bandy harmonicas and insistent drums are ATL all the way. Oh, and while this is maybe a facile comparison, we cannot stress enough that Bubba is 20 times smarter and more genuine than Caucasian try-hard RiFF RAFF, who was briefly signed to Atlanta's SODMG imprint.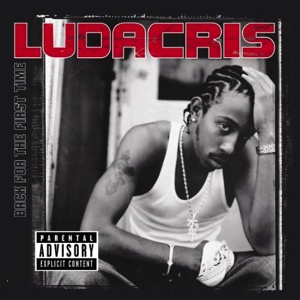 3. Ludacris – Back For the First Time (2000)
These days, Luda is a harmless grandfather figure, but he had lots of down-south attitude on Back For the First Time. Not since Ice Cube could one so easily envision a lone rapper fighting the entire club "College Park water boy, spit in the c-c-cooler," he stammers tauntingly on "U Got a Problem." The production here is all doom and gloom: "Hood Stuck" and "1st & 10" will scare you into hiding.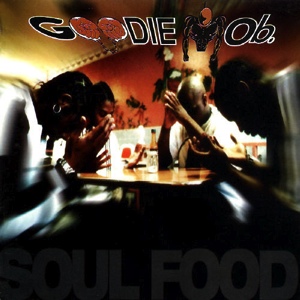 2. Goodie Mob – Soul Food (1995)
In '95, lots of young Southerners were rapping about the pernicious nature of the drug trade. Their music was spectacular, albeit somewhat petulant and bloody-minded. The teenagers in Goodie Mob were different. They were worldly and sensitive, professionally green but emotionally mature, cerebral but never sanctimonious. As Cee-Lo puts it, "My mind won't allow me to be curious." Soul Food is about everything: God, the mixed blessing of death, the crack game, the New World Order, Klan rallies, youth suicide, proud mothers, disappointed mothers, self-disappointment, self-belief. These kids have a lot on their minds. Luckily, there's transient escape to be found in the gut-rumbling low-ends of Atlanta production unit Organized Noize.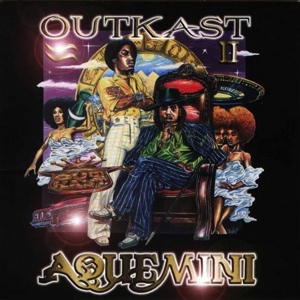 1. OutKast – Aquemini (1998)
Can you believe that OutKast's Aquemini was made in 1998? That album sounds like G-funk updated for the 2050s; it'll be stoking flames in strip clubs for generations to come. One can imagine a particularly discerning WSHH girl twerking to "Rosa Parks," "Skew It on the Bar-B" or "SpottieOttieDopaliscious." While Aquemini can be a whole lot of fun, Andre 3000 and Big Boi never shy away from discussing social inequality or lives in disrepair (their slaphappy debut, Southernplayalisticadillacmuzik, is childish by comparison). "Da Art of Storytellin' Pt. 1" is about soured childhood dreams; the Orwellian "Synthesizer" is about Big Brother. It all amounts to a somewhat tragic and tortured album. But those beats!