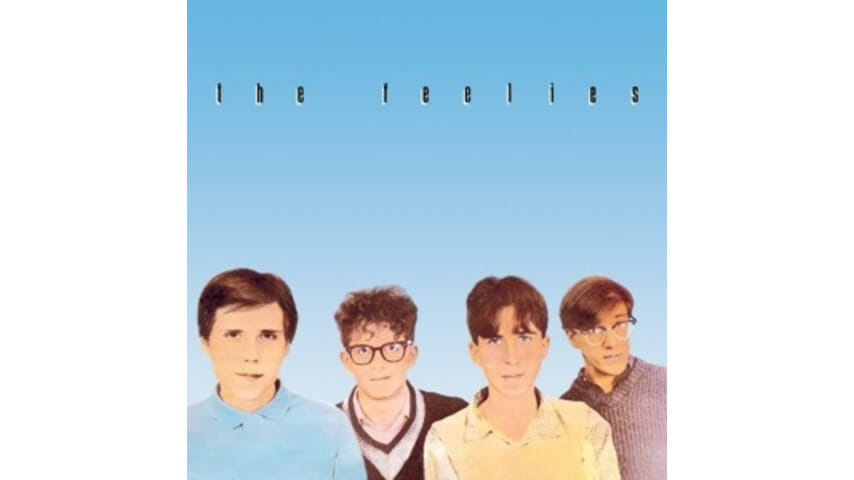 Crazy Rhythms – 96/100
The Good Earth – 82/100
City Mouse, Country Mouse: Hoboken's Finest re-release their first two albums, recorded six years and stylistic worlds apart
Produced by fanboy Peter Buck, Good Earth replaced the debut's jittery jamming with plenty of jangle, trading percussive franticness for a folkier, softer edge but losing little in the transition. Acoustic where the debut was electric, songs such as the title track and "Slipping (Into Something)" were insistent but not desperate, out-Velveting Lou Reed with the sort of charismatically taciturn, downbeat acceptance that came to mark The Feelies' latter-day career. They'd go on to make two more albums and eventually disappear altogether for more than a decade (Million moved to Florida in 1991 without leaving his bandmates so much as a forwarding address). But those first two Feelies records remain a bipolar testament to a band at the peak of its creative powers.
Three decades after zooming down New Jersey's Route 3, through the Lincoln Tunnel and into the cold, bright glare of the City, what suburban über-nerds The Feelies accomplished on their debut reads simply enough on paper: the Velvets' "Sister Ray" played with the complexity of Television's
Marquee Moon
. But if it had only amounted to that, 1980's
Crazy Rhythms
would've been nothing more than an interesting post-punk period piece, rather than the indie-rock talisman it ultimately was for groups such as R.E.M., Weezer (check out the cover art similarity between
Crazy Rhythms
and The Blue Album), Sebadoh and Yo La Tengo. Frontmen Glenn Mercer and Bill Million—if that's what you can really call these reluctant anti-heroes—were the ultimate white punks on dope, zipping along at speed-freak velocity while their strum-a-strum-strum tales of teen angst solidified both the intelligence of their songwriting and the timelessness of the melodies marking their best work: the squealing guitars that twined together throughout "Fa Cé-La," the punk-fuzzed "Raised Eyebrows," the two-chord symphony of
Crazy Rhythms
' title track. That the album flopped commercially was no real shock; the bigger surprise was that The Feelies took six years to record their follow-up,
The Good Earth
. (In the meantime, the band scored 1982 film
Smithereens
and started side projects such as Yung Wu, the Trypes and Willies).