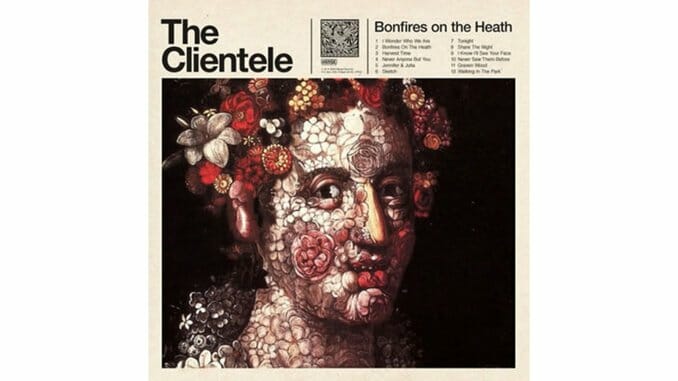 Autumnal surveyors of disappearing Middle England add another chapter to yellow-paged diary
"Late October, sunlight in the wood / Nothing here quite moves the way it should," sings Clientele frontman Alasdair MacLean in characteristically breathy fashion on the title track of his quartet's sixth LP, the strictly-tea-and-tweed Bonfires on the Heath. For those who cherished the late, great Go-Betweens, Galaxie 500 and The Zombies, take heart—here is your new favorite album, filled to bursting with shivering tremolo guitars, surrealist poetry and the sort of melodies that made the kids' knees buckle whenever "Time of the Season" graced the airwaves.
Sure, this sepia-toned world barely exists today outside the boundaries of Oxford's Botanic Garden, the Kinks' Village Green Preservation Society or the pages of Patrick Hamilton's Twenty Thousand Streets Under the Sky, but it's a romantic, tantalizing place all the same, one that revels in its sadness and glorifies the antiquity of its contours. "Everything here has a place and a time, we're only passing through," MacLean intones on "Harvest Time." Breathe in that frosty, spice-scented air once again—it's Clientele time.