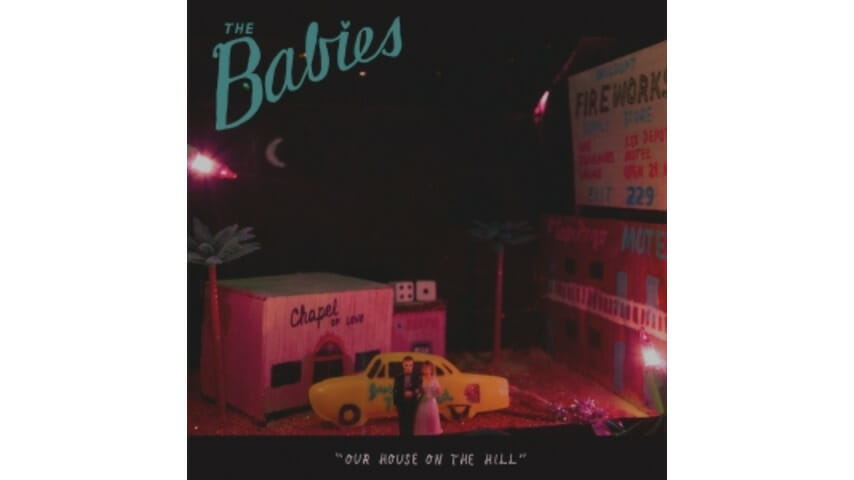 Everything in The Babies' "career" up to this point has felt very much like a side project. With a collection of songs of varying degrees of quality and fidelity, the band seemed little more than an enjoyable, albeit forgettable, way for its members to blow off steam fueled by their more high-profile gigs—Kevin Morby's Woods and Cassie Ramone's Vivian Girls. No shame in that. The Brooklyn group's first record had its fair share of entertaining moments, and even an EP of home-cooked demos—a couple of which get the studio treatment here—was worth a spin. But other than that, it's hard to believe that anyone expected much more from The Babies. And it's that lack of expectation that makes their second full-length all the more a pleasant surprise.
While the familiar influences are still there—the Guided By Voices guitar jangle on "Get Lost" and girl-group-in-the-garage haze of "Baby" and "See the Country" are unmistakable and expected—Ramone and Morby deliver a welcome new attention to detail and presentation. Lyrics are audible, levels are mixed and the songs, which had been there in the first place, are done justice.
On most every song he takes lead on, Morby harnesses the unique ability to simultaneously totally bum you out and get you dancing. Poppy opener "Alligator" might as well be the theme song to living in present day Brooklyn. The hard strummed chords and tweaked, catchy time change recall the potential and excitement of the city's most populous borough, but the lyrics about lost love and late rent bring it all crashing back to reality. Same goes for "Mess Me Around," where Morby sings about Brooklyn's many "dumb fucks" and "fucking idiots" over the subtle fuzz of a toe-tapping chord progression a la Television Personalities. And when he yearns for "more stage" on the minimalist stomper "On My Team" and warns you stay away on the anxiety fueled, but weirdly sweet "That Boy," its clear that he's the real deal as a songwriter, and The Babies ain't just a side project.
Ramone holds her own on the reverb-heavy aforementioned "Baby," which sounds unabashedly like her day job band, and travel tune "See the Country," but she is at her best when she's noodling on her guitar and playing off Morby vocally on rockers "Slow Walking" and "Chase It To The Grave." The two come off as a modern day Johnny and June—that is, of course, if Johnny and June were plaid-wearing hipsters raised on Sonic Youth and The Shangri-Las—and its hard not to crack a smile when they share the mic and air their lovesick blues.
There are a lot of strummed electric guitars and familiar chord progression on Our House on the Hill and that may wear on some, but it shouldn't be a deal breaker. These are songs written simply and genuinely, and in a city and a scene soaking in irony and image, they are a refreshing change.