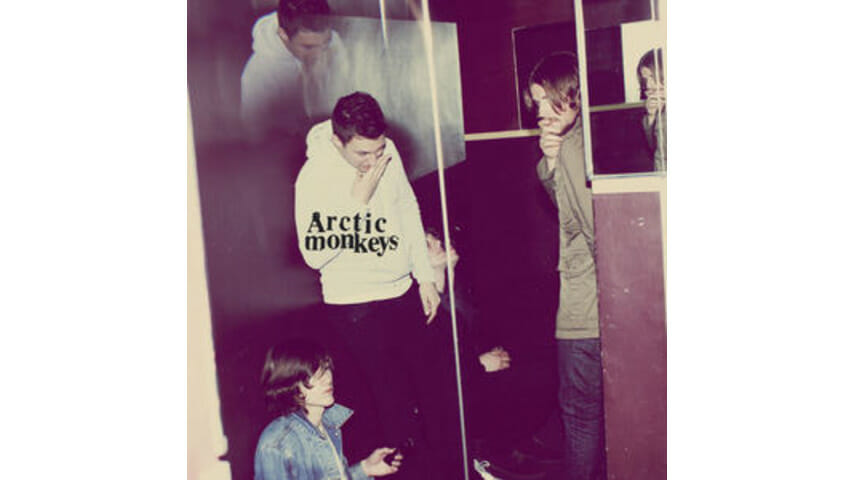 Alex Turner makes bid for Britpop greatness on his band's best album yet.
John Lennon. Pete Townshend. Ray Davies. Paul Weller. Noel Gallagher. The League of English Gentlemen in question is, by definition, a small and exclusive fraternity, but perhaps it's time to add a more contemporary name to its ranks: Alex Turner, the cad/lad from Sheffield whose Arctic Monkeys are defining modern English pop.
Sure, early Arctic Monkeys buzz grew from the Internet up—the group's fan-curated MySpace site created huge public interest in their debut, 2006's Whatever People Say I Am, That's What I'm Not, which remains the fastest-selling debut album in U.K. history—but Turner's 2008 side project with The Rascals' Miles Kane, The Last Shadow Puppets, demonstrated that he was more a pop classicist than an online narcissist. Humbug picks up where that project left off, drawing from an array of sources to tell granularly detailed stories of chav culture and the ambivalence of modern romance—as on "Dangerous Animals": "You should have racing stripes, the way you keep me in pursuit"—like a young, sarcastic Davies. Urged on by producer Josh Homme (Queens of the Stone Age), Arctic Monkeys collect their darkest impulses and put them on stark display; it's another massive step forward in a career that seems marked for greatness.