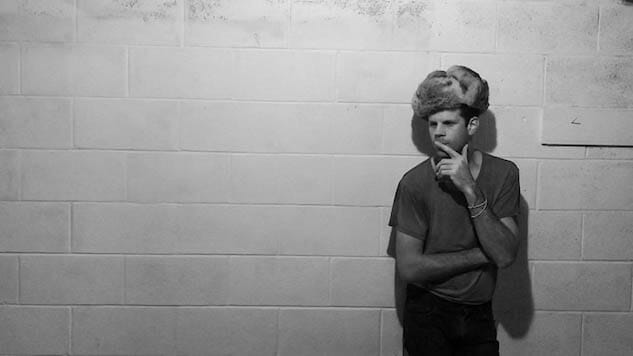 Daily Dose is your daily source for the song you absolutely, positively need to hear every day. Curated by the Paste Music Team.
Jeremy Gustin may be a familiar presence to some of our readers, as his fine drumming has be utilized in concert and on record by, among others, David Byrne, Albert Hammond Jr., Delicate Steve and Rubblebucket. But at long last, the talented artist is setting out on his own with a new project called The Ah.
The first release under this name, Common Bliss (out on November 17th via NNA Tapes), is a largely electronic affair, with Gustin having his way with samples of field recordings and other recordings, touching them up with his own synth and drum machine textures. As you'll hear on this track "High Low," it slots in nicely with the '70s sci-fi sound associated with Ghost Box Records and some of the more low-key compositions by the Art of Noise. Gustin has also matched up the song with a fantastic video that looks like a chunk of Bill Morrison's Decasia with its stitched together found footage and devilishly simple animation.