Teebs Teams up with Sudan Archives on Transportive New Track, "Black Dove"
Images via Brent Waterworth, Eric Coleman, Brainfeeder
Music
News
Teebs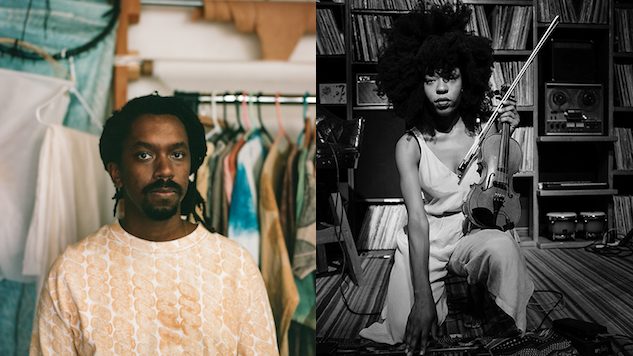 Hip-hop artist, painter and producer Mtendere Mandowa, aka Teebs, released his last album, Estara, in 2014. He makes his long-awaited return with Anicca, out Oct. 25. Anicca takes its title from the Buddhist notion of impermanence, and the intervening years since Estara have indeed given him a new perspective on the process of writing and recording. "I've explored more with what tools and instruments I used and tried to be more open to collaboration," says Mandowa, and the album's tracklist makes it clear his efforts were a success: Nine of its 15 tracks feature another artist.
The record's early singles have showcased its biggest names. Lead single "Studie" boasts a mesmerizing feature from Panda Bear, and today (Oct. 15), Teebs has shared an equally entrancing collaboration that boasts vocals from violinist and vocalist Brittney Parks, aka Sudan Archives. "She really is a scary genius who deserves the world's ears and eyes," gushes Mandowa. "Black Dove" sounds like its own testament to impermanence, as Parks voices the racing thoughts of an ambivalent mind over stuttering beats. "I'm stupid, I'm foolish, I'm dumb," she chants, but her self-doubt transitions seamlessly into joy: "I'm young, I'm dancing, I'm flying." Sudan Archives announced her own forthcoming record Athena (out Nov. 1) last month, with lead single "Confessions."
Mandowa also designed the album's artwork, beginning with a drawing dedicated to his wife and his mother. In another collaborative effort, he worked with friend Megan Geer-Alsop on a stained-glass replica of his piece, which was photographed as the album's cover.
Listen to "Black Dove (feat. Sudan Archives)" below, and check out Anicca's full tracklist and album art further down.
Annica Album Art: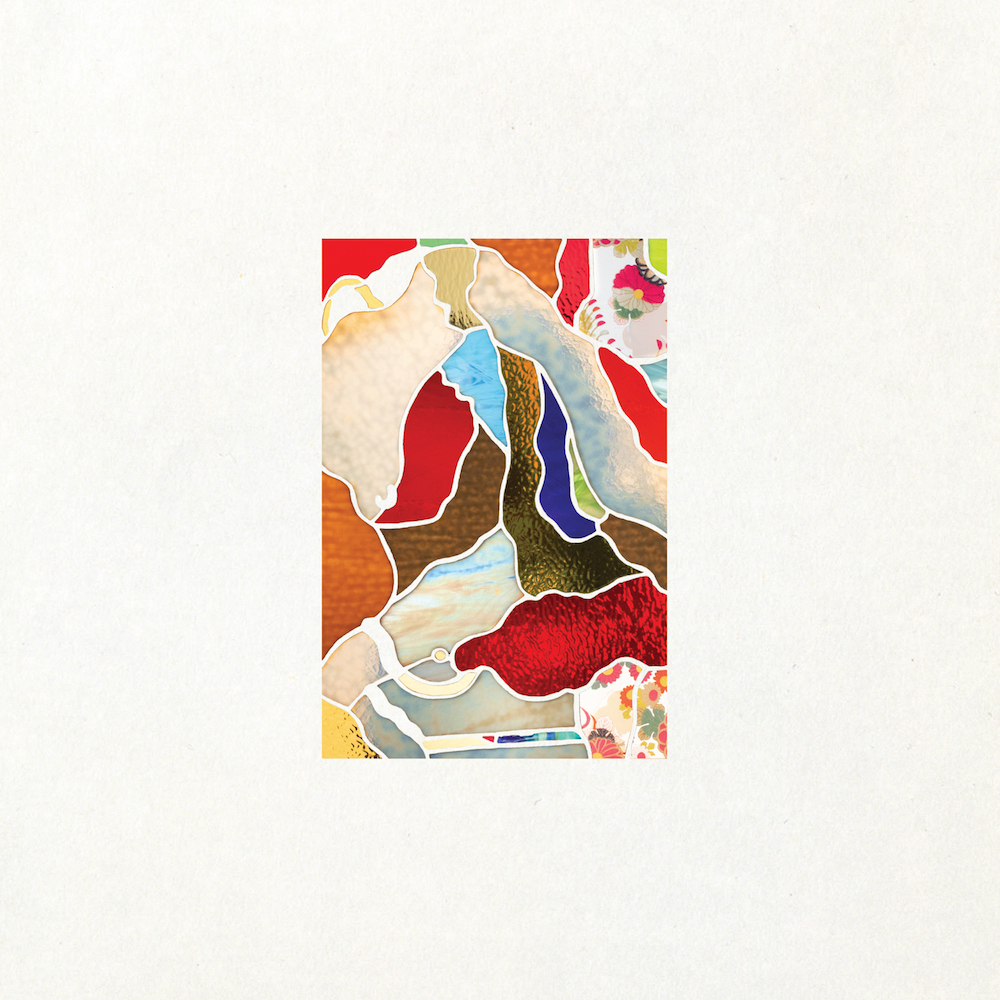 Anicca Tracklist:
01. Atoms Song (feat. Thomas Stankiewicz)
02. Black Dove (feat. Sudan Archives)
03. Shells
04. Threads (feat. Anna Wise)
05. Studie (feat. Panda Bear)
06. Mirror Memory
07. Prayers i
08. Prayers ii
09. Universe (feat. Daydream Masi)
10. Marcel
11. Mmntm (feat. Ringgo Ancheta and Former Boy)
12. Daughter Callin' (feat. Pink Siifu)
13. Slumber
14. Muted (feat. Thomas Stankiewicz)