Tame Impala's Kevin Parker Teases Follow-Up to Currents, Talks Kanye and SZA Collaborations
Photos by Kevin Winter/Getty, Jason Merritt/Getty
Music
News
Tame Impala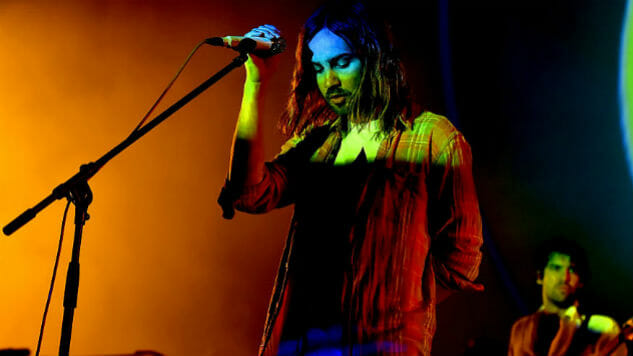 In an interview with Beats 1 host Matt Wilkinson, Tame Impala's Kevin Parker teased a follow-up to the band's last album Currents, stating that he'd be "very disappointed" if the band has not released new music by summer of 2019.
"I love playing the songs live. I love Currents songs, I love playing Lonerism songs and everything, but I think I'm ready play other songs live," said Parker.
Although the Perth-based psychedelic rock band has not released any new music since 2015, Parker has individually collaborated with a range of artists, including SZA, Mark Ronson,Zhu, Travis Scott and Kanye West.
10 days before her debut album CTRL crowned her as reigning queen of Kendrick Lamar's Top Dawg Entertainment, Parker shared a recording session with SZA. "I hope it sees the light of day," said Parker of the unreleased track he recorded with the R&B singer. "We were super-excited about it when it was happening… Since then her album has just exploded and she's been a really busy person."
Parker also commented on the confusion surrounding his contributions to Kanye West's divisive new album ye. Though it was originally reported that Parker was sampled on album standout "Ghost Town," he later backpedaled, confirming that he was actually credited on "Violent Crimes."
"Kanye's in his space, throwing down ideas, taking ideas out, putting this with this, seeing if that works," Parker explained. "He might not even know who worked on the song [or what part] is going to end up on the song until the last minute."
Watch the music video for Parker's collaboration with Zhu here, hear our 2014 Drinks With podcast with Kevin Parker here and be sure to check out audio from Tame Impala's 2010 Daytrotter session below.