Although we think of Austin's South By Southwest festival as a place to discover fresh-faced talent, it's also a great opportunity for established artists to re-enter the spotlight. This year is proof of that, with legends like Iggy Pop, Nick Cave and Steve Earle all making an appearance at the event. In honor of the coming festival, we're taking a look at 11 of our favorite veteran acts who will be appearing at SXSW. Take a look at our list below, and let us know your favorites in the comment section.
Billy Bragg
Years in the Music Industry: 36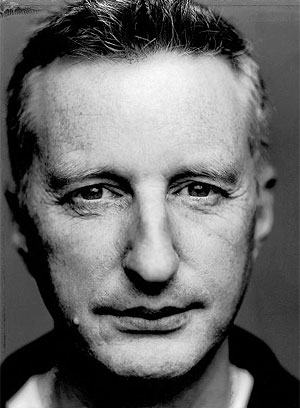 Starting his music career fronting the English pub/punk band Riff Raff, Billy Bragg soon reinvented himself as an incisive songwriter with an eye towards leftist political causes. Well-regarded in his native album, Bragg came to major prominence with American audiences after collaborating with Wilco for the Mermaid Avenue series, a group of albums which brought to life a large collection of unreleased Woody Guthrie songs. Bragg's latest album, Tooth & Nail finds him eschewing his incendiary political-minded vigor in favor of more intimate reflections on aging and relationships, with songs like album opener "No One Knows Nothing Any More" showing the singer at his most vulnerable.—Mark Rozeman
Eric Burdon
Years in the Music Industry: 53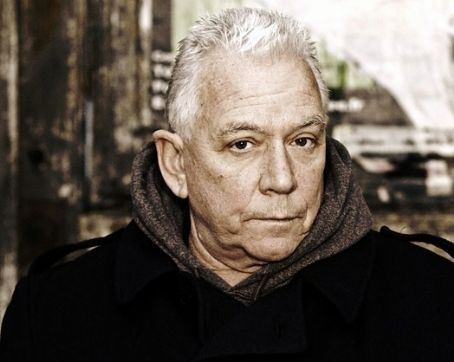 It's been over 50 years since Eric Burdon first stepped up to the mic with The Animals and cemented his spot in musical history as one of the key voices of the British Invasion, but he's nowhere near finished. Til Your River Runs Dry, his most recent solo effort, was released this year after being recorded in 2010 and 2011 in New Orleans and California, and Burdon says it was a true labor of love, a tribute to Bo Diddley (who died during the recording process), Katrina victims and the Big Easy as a whole.
"Global warming, the potential disaster of the water crisis… too much water, too little water," Burdon explains. "I chose the title, because there are so many times in one's life, when one feels he has nothing more to offer. But no, my river has not run dry. I offer this as a bit of hope that we, as the human race, will find new sources of replenishment and inspiration."—Bonnie Stiernberg
Camper Van Beethoven
Years in the Music Industry: 30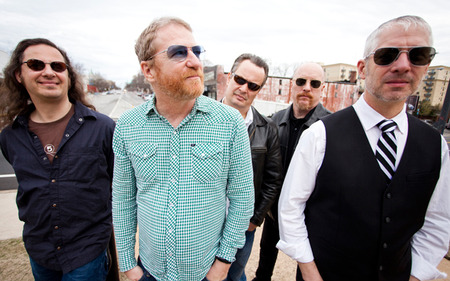 It's 30 years since Camper Van Beethoven formed in 1983 and they remain just as playful, though with hair that's shorter, thinner and grayer. They can still capture the sense of dislocation of a kid from the Valley venturing out to the California coast.
For all the fun they have at the expense of Golden State stereotypes, however, the band is still capable of heartfelt affection for their old stomping grounds, especially on the seven-minute, psychedelic-pop, mariachi epic, "Northern California Girls." When the fiddle-and-choir-swathed voice of an old girlfriend croons, "Throw away your snow boots; throw away your parka—Lord, you know I always kept you warm,… come home from Brooklyn," you would have to tie yourself to a mast to resist her siren call.—Geoffrey Himes
Nick Cave and the Bad Seeds
Years in the Music Industry: 36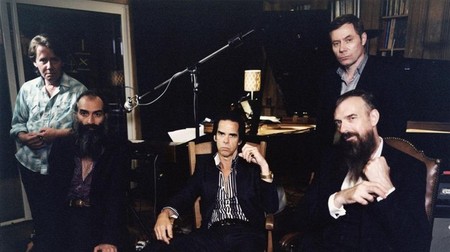 There are rock stars with big personalities and legendary personas. And then there's Nick Cave. As charismatic and intelligent as he is frightening and feral, Nick Cave at times seems more like a concept than an actual breathing human being. Born in a small country town in Australia, young Cave rebelled from his oppressive surroundings by forming the post-punk band The Birthday Party with his friends.
Several albums and a line-up change later, the group re-named themselves Nick Cave and the Bad Seeds. Marrying a menacing amalgamation of jazz, blues and punk rock with Cave's dark, Gothic lyrics, the group quickly amassed a devoted following. In the synth-driven heyday of the 1980s, the Seeds emerged as something altogether different and altogether dangerous. What's more amazing is that, after almost 30-plus years, Cave's persona has failed to give way to ridiculous self-parody.
While albums like The Boatman's Call and the band's latest Push the Sky Away show Cave's maturation into a quiet and introspective songwriter, Dig Lazarus Dig!!! and the two-album outfit Grinderman proved that the band can still tear a stage apart with loud, life-affirming cacophony. And if all that weren't enough, Cave himself is also an accomplished novelist and screenwriter, having penned the script for the critically adored Western The Proposition and last year's Lawless. If Cave is not the dictionary definition of a modern-day Renaissance Man, I don't know what is. —Mark Rozeman
Steve Earle
Years in the Music Industry: 27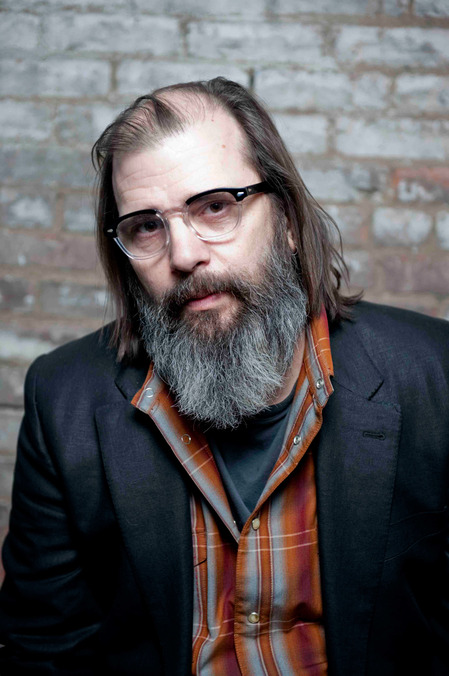 SXSW Appearances: 2000, 2007
In a time where many country stars have evolved into interchangeable personalities with model-worthy looks and a sound that resembles Top 40 pop music digitally enhanced with a slight twang, it's only natural to look back at some of the true greats of country and complain about the way things used to be. Years from now, that pantheon will certainly include the likes of Steve Earle.
A major player in the development of the alt-country sound, Earle broke through in a big way with his debut 1984 album Guitar Town. Combining traditional country instrumentation with a rock star swagger and clever lyrics that illustrated his well-read, intelligent mind, Earle was a country outlaw for the modern times. Unfortunately, Earle at times embodied this persona in ways that proved quite destructive. Seven marriages and a heroin addiction would color his career, but—all the while—Earle persevered, documenting his woes and burdens as any good artist of his ilk would do—through the prism of song.
Having delivered the SXSW Keynote Address back in 2000, Earle stands as an icon of the Texas music scene and one of the greatest songwriters to emerge in the past 20 years. —Mark Rozeman
Flaming Lips
Years in the Music Industry: 33 Years
SXSW Appearances: 2006, 2010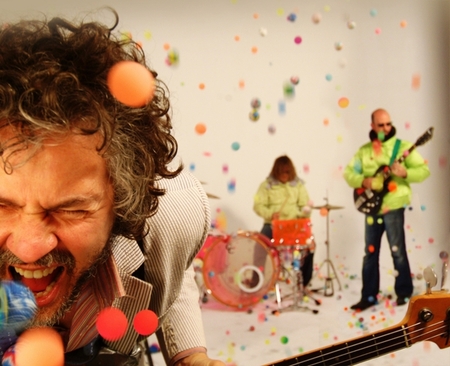 It's hard to think that a band who released their debut full-length album in 1986 would still sound so fresh in 2013. In 1993, the Flaming Lips released Transmissions from the Satellite Heart, their second album on the WB label, with single "She Don't Use Jelly"'s popularity landing the band among conversation circles of all kinds of fans of music.
Through the years they continued to innovate, whether it was with the four-disc Zaireeka, which required four stereos playing the album simultaneously, or the beautiful straightforwardness of "Do You Realize??" or the absolute weirdness of a six-hour song. And after all this time, we look forward to what they're doing now.—Krystle Drew
Emmylou Harris/Rodney Crowell
Years in the Music Industry: 44 (Harris), 39 (Crowell)
SXSW Appearances: 2011 (Harris)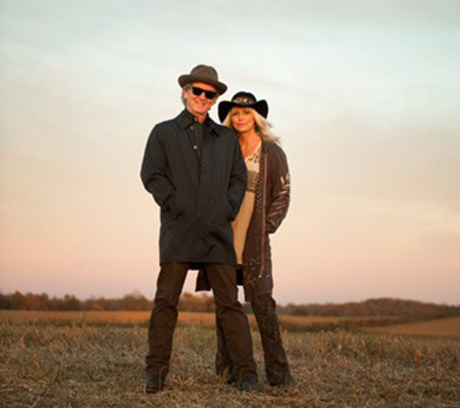 If ever there was a musical equivalent of "Six Degrees of Kevin Bacon," Emmylou Harris would be essential artist to know. From John Pine and Gram Parsons to Bright Eyes and Ryan Adams, Harris has dueted with old veterans and new hot shots alike. And honestly, who wouldn't want her unique, beautiful vocals gracing their track? Besides being the go-to harmonizing partner, however, Harris has also built a healthy career of her own. As one of her most frequent collaborators, Rodney Crowell may not be a household name but he certainly has built a special niche for himself in the country music scene, with albums like 1988's Diamonds & Dirt helping to give him a taste of mainstream attention. An extraordinary player and songwriter, Crowell has seen his songs covered by such legends as Johnny Cash, Waylon Jennings and Jerry Reed, among others. After years working on each other's material, the two recently collaborated for the critically lauded album Old Yellow Moon. —Mark Rozeman
Robyn Hitchcock
Years in the Music Industry: 37
SXSW Appearances: 2004, 2007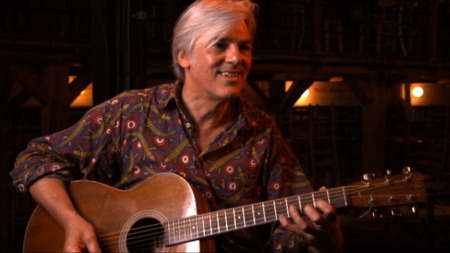 Robyn Hitchcock is British rock's legendary musical connoisseur. Inspiring such bands as R.E.M., Camper Van Beethoven and The Decemberists, the part-time painter began his accomplished career in the mid-'70s with underground punk-rock band The Soft Boys and emerged as a long-running solo artist before acting in the Jonathan Dummas-directed films The Manchurian Candidate and Rachel Getting Married.
Hitchcock also gained notoriety when backed by The Egyptians and The Venus 3 (Peter Buck, Scott McCaughey and Bill Rieflin). Two days after his 60th birthday, Hitchcock released his latest album titled Love From London on March 5.  Robyn Hitchcock will perform at SXSW during The Show at Continental Club on Thursday, March 9 at 9 p.m.—Stephanie Sharp
Buddy Miller and Jim Lauderdale
Years in the Music Industry: 30 (Miller), 22 (Lauderdale)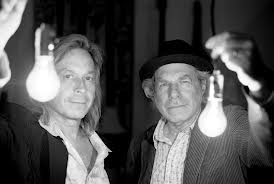 Once upon a time, these acclaimed Americana denizens were broke hopefuls, punching out bluegrass, Wurlitzer country and race music waiting on their dreams at North Hollywood's legendary Palomino Club, alongside an unknown Lucinda Williams, blues belter Candye Kane and Dwight Yoakam producer Pete Anderson.
And now, the pair who've played, written and sung on each other's projects are finally releasing their first album. A freewheeling romp that's long on two-part harmonies, bumping beats and world-class musicianship, Buddy and Jim is a hodgepodge of fresh originals, covers of their own songs and forgotten chestnuts.
With voices that sound a bit rough and worn, but sweetened the way time settles wild edges, the pair have recently created an album Buddy & Jim that absolutely revels in the romantic charge between men and women. But in the process, beyond the timeless arrangements, deep grooves and stand-out playing, they've found a way to celebrate the joy of friendship through thick, thin and music's abiding power.—Holly Gleason
Iggy and the Stooges
Years in the Music Industry: 40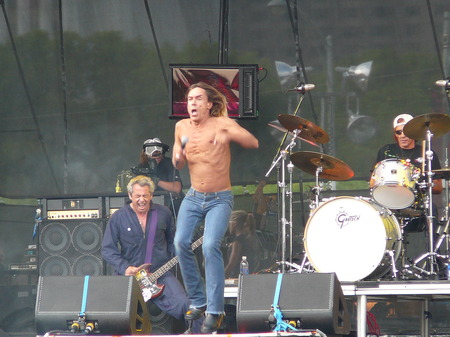 Although original Stooges guitarist Ron Asheton died in 2009, there's still plenty of validity in this reunion with Raw Power-era guitarist James Williamson taking over six-string duties, and thus more or less reinstating the "Iggy and the Stooges" lineup. Here's an act that may be road-worn, but you'd be hard pressed to find a better showman than Pop at his age, navigating the stage in a way that most 20-somethings dare not try. Iggy and his merry group of Stooges are touring behind a new set of tunes in Ready to Die, and here's a great chance to preview a set of songs (and we'll probably catch a "hit" or two).—Tyler Kane
The Zombies
Years in the Music Industry: 51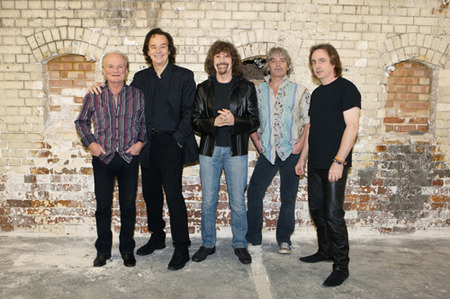 For any serious music fan, The Zombies need no introduction. In their short time together, this English import—spearheaded by the incendiary keyboard of Rod Argent and the breathy tenor of Colin Blunstone— scored several chart-topping pop hits in addition to composing Odessey and Oracle, one of most beautiful and beloved rock and roll albums of all time. After their disbanding in late 1967, Argent and Blunstone have reunited on several occasions throughout the 90s and 2000s. Their most recent album of new material, Breathe Out, Breathe In was released in 2011.—Mark Rozeman