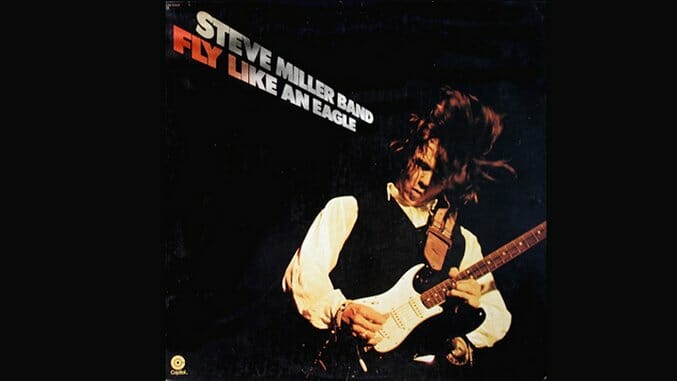 Did you know that Paste owns the world's largest collection of live music recordings? It's true! And what's even crazier, it's all free—hundreds of thousands of exclusive songs, concerts and videos that you can listen to and watch right here at Paste.com, from Louis Armstrong to The Who to U2 to Wilco. Every day, we'll dig through the archive to find the coolest recording we have from that date in history. Search and enjoy!
For folks of a certain generation (cough, Millennials), hearing the song "Fly Like an Eagle" takes you back to a very specific moment in time. That moment, of course, happens in the 1996 classic film, Space Jam.
When Bugs Bunny opens the door to the gym, the other Loony Tunes gasp in awe as Michael Jordan stands there, Adonis in shorts. As Jordan begins to practice, dunking bucket after bucket, Daffy Duck's black irises fall through the nets imprinted on the whites of his eyes—swishing without a trace. Throughout the majestic display of athleticism for the Looney Tunes, Seal's slinky version of "Fly Like an Eagle" plays like a '90s version of "We Are the Champions."
Most of those Space Jam kids would eventually find out that the Steve Miller Band actually wrote "Fly Like an Eagle" in 1973. Although the band plays a trippy version during this show in September 1976, the official version of the song wasn't actually released until December of that year on the album that took its name.
The Steve Miller Band was always kind of a jammy band, this particular performance of "Fly Like an Eagle" highlights that element. The band throws blips and boops, Nintendo game-worthy laser sounds and an overdose of reverb into the musical cauldron, resulting in an especially psychedelic version of a song that went on to sell hundreds of thousands of copies.
Watch this rare footage of Steve Miller Band playing "Fly Like an Eagle" at the Capitol Theatre in Passaic, N.J. below.