Soccer Mommy's Poignant Third Single From Her Debut LP Is "Still Clean"
Photo by Shervin Lainez
Music
News
Soccer Mommy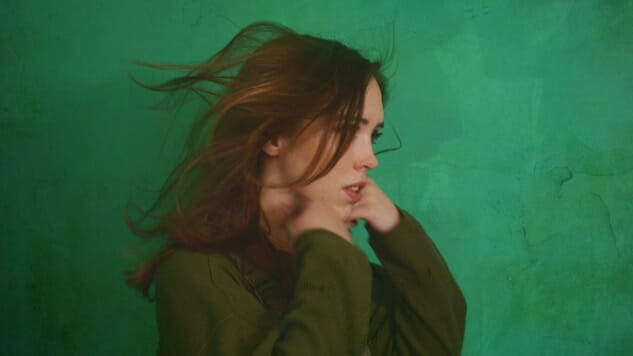 "Still Clean" is the opening track from Sophie Allison's debut album as Soccer Mommy, Clean, one of Paste's most-anticipated albums of 2018. Put another way, you need to hear it.
The song, Clean's third single, is a hushed and arresting ode to abandonment. Allison conjures up an ocean of emotion using only her voice and an electric guitar, and wispy synths well up in the background as the poignant tune intensifies, echoing like the painful, yet precious memories of a love lost. It's a gorgeous album opener that hearkens back to where Soccer Mommy started while simultaneously ushering listeners into the new world she's creating before our eyes.
Allison says of the song:
"Still Clean" discusses the hopelessness of waiting for someone who's abandoned you. It uses this idea of being "clean" to explain the feeling of being stuck waiting for someone, hoping that they haven't moved on from you. When you are stuck in this place of waiting you kind of put your world—and your memory of them—on pause. But as the song shows, sometimes people keep moving while you're standing still, and sometimes you're the only one who's left clean.
Previous singles "Cool" and "Your Dog" number among some of the best new songs we've heard so far this year, so suffice to say, Clean's March 2 release can't some soon enough.
Allison and her band are currently on a U.S. tour with Phoebe Bridgers, with dates in the States, U.K. and Europe throughout the spring. You'll find their tour slate right here.
Listen to "Still Clean" below and see the details of Clean here.