Snail Mail Reissue Habit with Additional Track, New Cover Art
All six tracks are back and remastered
Photo by Megan Schaller
Music
News
snail mail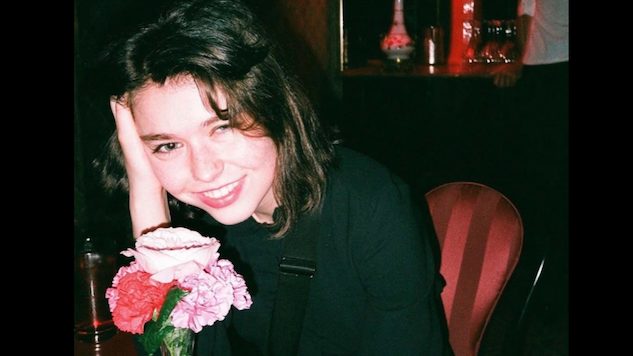 From her intricate electric guitar solos to utterly relatable lyrics about unrequited love, Lindsey Jordan is taking the indie-rock world by storm as the frontwoman of Snail Mail.
Jordan first made waves in 2016 with the release of Habit via Sister Polygon Records, along with bandmates Alex Bass (bass) and Ray Brown (drums). She is now releasing a reissue of her first EP.
The original Fender-powered tracks that showcased Jordan's dynamic, anguished vocals and electric guitar abilities are remastered and now available on streaming services. Physical copies of the Habit reissue will be available on Aug. 30 via Matador Records.
The new album art, tracklist and list of Snail Mail tour dates are located below. A re-recorded version of Snail Mail's Courtney Love cover, "The 2nd Most Beautiful Girl In The World," will also be included on the reissue.
"Thinning" was featured on the original EP, and was the first Snail Mail track to amass over one million streams in her native Maryland indie scene and beyond. Last year, Jordan released her debut full-length record Lush, via Matador Records, to which she signed the year before.
Since then, Jordan-penned tracks "Pristine" and "Heat Wave" have garnered over seven million Spotify streams from listeners around the globe.
On Friday, Jordan shared a Simlish version of "Pristine" via her social media accounts. The lyrics were sung entirely in the language from EA's The Sims. On Sunday, she added the Courtney Love cover (from the '90s side project of Lois Maffeo, not that Courtney Love) to streaming services. It was only available on Amazon Music previously.
Check out the new album art, tracklist and tour dates below. You can stream Habit right here.
.@snailmailband has re-issued the breakout 2016 EP, 'Habit', available now digitally, 12"/CD available on Aug 30. The remastered EP contains the six original songs and a cover of Lois Maffeo's "The 2nd Most Beautiful Girl In The World." (Megan Schaller) https://t.co/IqS4xYge4Upic.twitter.com/LfEMp0LloX

— Matador Records (@matadorrecords) June 24, 2019
This lil ole snail mail relic is on streaming services now 🙂 (by lois maffeo not snail mail haha) https://t.co/Rp0DgWbKZA

— Snail Mail (@Snailmailband) June 23, 2019
Habit EP Reissue Album Art: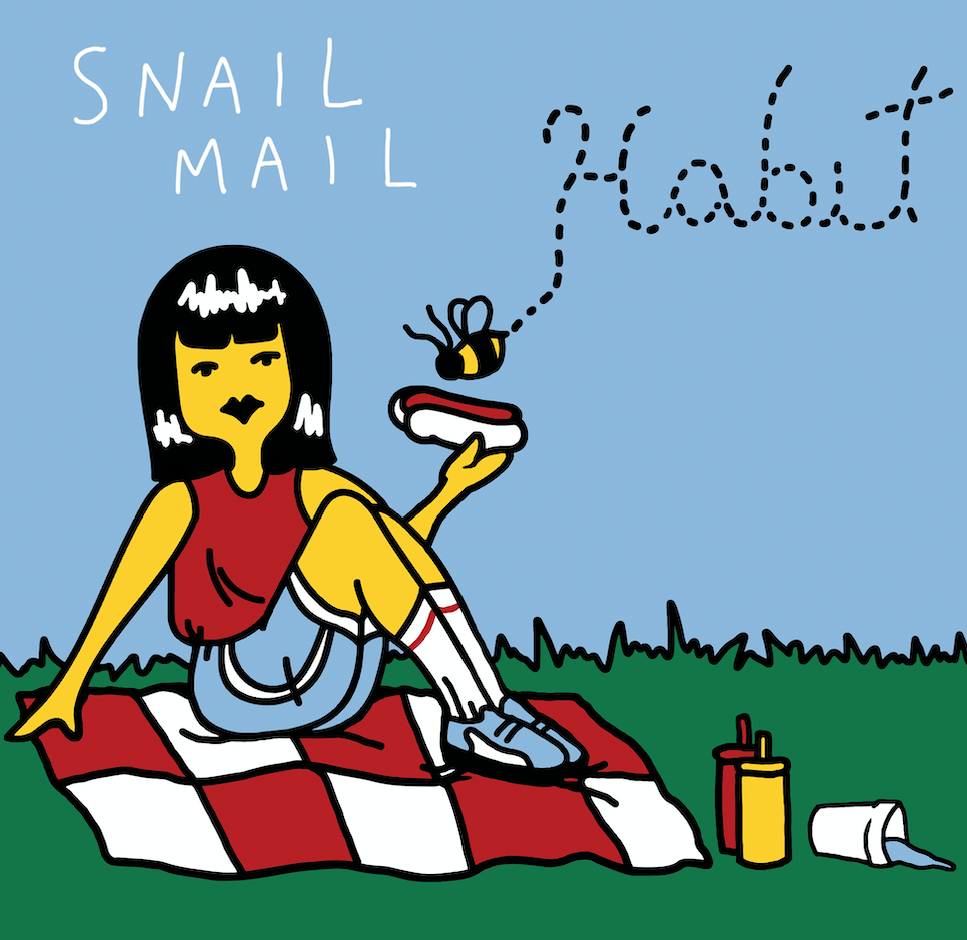 Habit EP Reissue Tracklist:
01. Thinning
02. Habit
03. Static Buzz
04. Dirt
05. Slug
06. Stick
07. The 2nd Most Beautiful Girl In The World
Snail Mail Tour Dates:
July
13-14 – Winnipeg, Man. @ Winnipeg Folk Festival
15 – Minneapolis, Minn. @ First Avenue *
17 – Lawrence, Kan. @ The Granada *
18 – St. Louis, Mo. @ Off Broadway *
19 – Milwaukee, Wis. @ Turner Hall *
20 – Chicago, Ill.@ Thalia Hall &
21 – Chicago, Ill. @ Pitchfork Festival
23 – Nashville, Tenn. @ Exit / In *
24 – Louisville, Ky. @ Headliner's *
25 – Columbus, Ohio @ Skully's Music Diner *
26 – Cleveland, Ohio @ Beachland Ballroom *
27 – Detroit, Mich. @ Mo Pop Festival
28 – Pittsburgh, Pa. @ Rex Theatre *
31- Brooklyn, N.Y. @ Brooklyn Steel *^
August
01 – New York, N.Y. @ Webster Hall *^
15 – Salt Lake City, Utah @ Twilight Concert Series %#
16 – Omaha, Neb. @ MAHA Music Festival
17 – Denver, Colo. @ Bluebird Theater #
18 – Taos, N.M. @ Taos Vortex
20 – Phoenix, Ariz. @ Rebel Lounge #
21- San Diego, Calif. @ Irenic #
22 – Los Angeles, Calif. @ The Wiltern Theatre *#
24 – Port Townsend, Wash. @ THING
25 – Port Townsend, Wash. @ THING
September
05 – Raleigh, N.C. @ Hopscotch Music Festival
November
16 – Mexico City, Mexico @ Corona Capital Music Festival
17 – Mexico City, Mexico @ Corona Capital Music Festival
(* denotes w/ Sasami)
(& denotes w/ Tirzah)
(^ denotes w/ Duster)
(% denotes w/ Courtney Barnett)
(# denotes w/ Choir Boy)