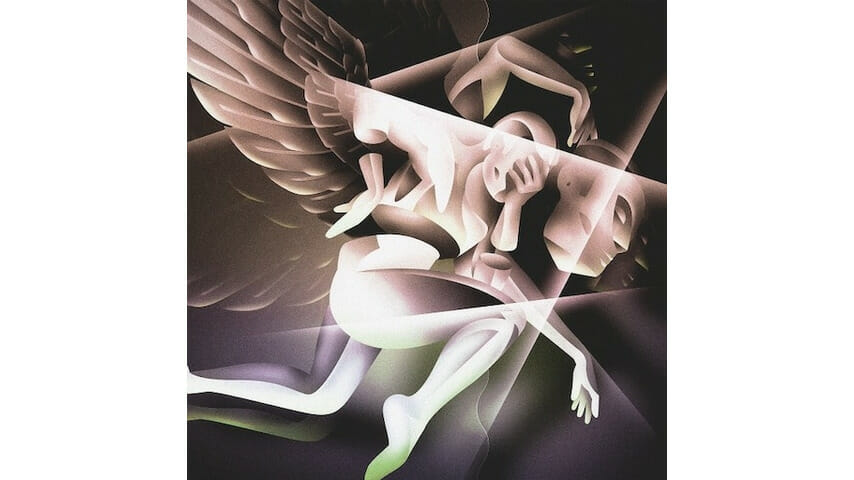 With a deliciously pretentious title, Shiny And Oh So Bright vol. 1/LP: No Past. No Future. No Sun., Billy Corgan and company (Pumpkins co-founders James Iha, and Jimmy Chamberlin, as well as longtime guitarist Jeff Schroeder) are all back together, for the first time since 2000's Machina II/The Friends & Enemies of Modern Music. Corgan has continued to put out music under the Pumpkins moniker since, including 2016's Monuments to an Elegy, but Chamberlin and Iha have resurrected the Pumpkin's distinctive sound, a dreamlike and hard-edged grind that Corgan's post-Machina bandmates were never quite able to recreate. (Original bassist D'arcy Wretzky claimed she was not invited to the reunion; Corgan has said that she refused to return)
The album's second single "Silvery Sometimes (Ghosts)" is the Pumpkins we know and love, oh, how we love them. Open-road drumming and guitars falling in line, dreamy keyboards and Corgan's nasally promise. It's beautiful. It hurts the way "Perfect" hurt, the way "1979" hurt, the rapidly-approaching end of something that was never as glorious as we believe it could have been. "Travels" isn't nearly as good, but maintains the vibe, a sort of fitting B-Side as our heroes search for their place in the world.
But just as "Silvery Sometimes" is the Pumpkins at their best, the first single, "Solara" is the Pumpkins at their melodramatic worst – "Tear down the sun/bring down the sun" is sheer mopester poetry recited by the crown prince himself, set against standard-issue industrial backbeats. "She kills the antique clock" on "Marchin' On" is no better.
While welcome, the return of Chamberlin and Iha puts Oh So Shiny in a precarious position, as the album threatens to be almost too 90s. Like a Broadway musical set in a pizza place and costumed in vintage Hot Topic, you can imagine Our Main Character singing "Knights of Malta" on a fire escape while smoking a prop cigarette and listening to a Walkman. That being said, "A scarab for your mouth" is a pretty great line, set against an uninspired melody. It deserves a better song.
I forgot about "Alienation." No, I really forgot about it halfway through the song. I had to restart multiple times because I kept zoning out. For an album that's only eight songs, even just a few tracks of filler, including "Marchin' On" make the standout tracks feel like they are centuries apart.
They're able to regain a little of the pleasure on the lovely "With Sympathy," but the album never quite rises again to the glory of "Silvery Sometimes." Iha is consistently and effortlessly at the top of his game, bringing the romantic hooks that Iha-less singles audibly lacked ("Being Beige" on Monuments to an Elegy came the closest, but still missed his hyper-specific bite by just a hair) while the others lag behind at times. And from Corgan's side, much of the vocal material feels rushed to production, as though a few more drafts might have smoothed out some of his more sophomoric lyrics and delivery.
At their best, Shiny matches the sheer majesty and emotional depth of Mellon Collie and the Infinite Sadness. At their worst, they sound like a third-tier Muse cover band ("Seek And You Shall Destroy" is a particularly low track). What's good is brilliant, as we know Corgan can be, but for as talented as they are, Iha and Chamberlin bring nothing to show that the band has any interest in being anything but a nostalgia act for aging Gen-Xers. And that's fine. It's a warm and welcomed reunion, with "Silvery Sometimes" guaranteed to make the meld into a Pumpkins' fans permanent playlist.