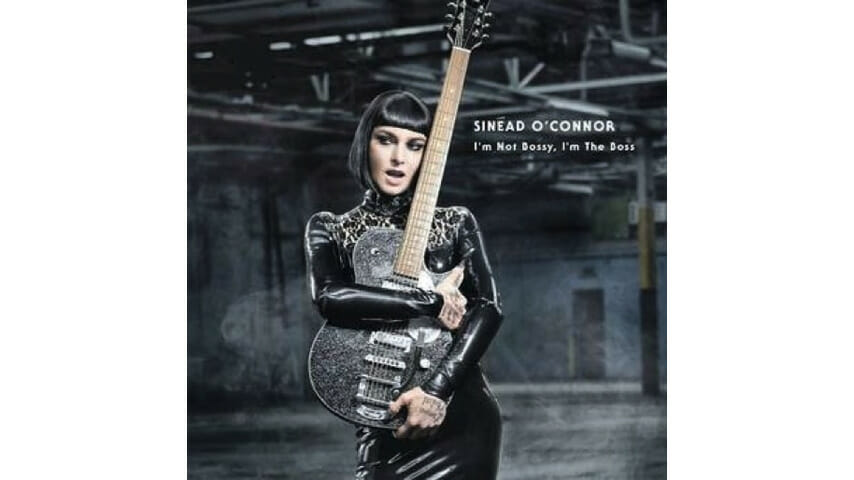 Sinéad O'Connor is a very talented artist who has written and performed more brave, powerful and inspiring songs over the course of her 25-year career than would be practical to list here. There have been few social, political, sexual or cultural issues that she hasn't weighed in on, and as her infamous appearance on Saturday Night Live in which she ripped a photograph of the pope demonstrated, she's never shied away from expressing unpopular opinions.
Like David Bowie before her, Sinéad O'Connor's artistry and life have been driven by restlessness and thirst for experience; over the years she's played around with styles as diverse as power pop, techno, reggae, gospel, Irish traditional music and straight-ahead rock and roll. Throw Down Your Arms, her 2005 collaboration with Sly and Robbie—the Jamaican rhythm legends—as well as Theology, the double disc gospel album from 2007, are wonderful examples of successful recordings that O'Connor has put out over the years that stand well outside of the music her fans expect from her. While some of these experiments have worked better than others, until now even weaker releases like Faith And Courage from 2000 and Universal Mother from 1994 have had a few standout tracks that have made following Sinéad's career worthwhile and interesting. Unfortunately, with I'm Not Bossy, I'm The Boss, O'Connor has recorded her first total washout. Try as I might, I can't find a single track to recommend on the album.
Songs like "Take Me To The Church," "The Vishnu Room" and "Deeper Down" have interesting lyrics that continue the meditations on the themes of love, sensuality and betrayal that have been O'Connor's stock and trade since the beginning of her career. As usual, they are witty, brave and revealing. Her words are not the problem. It's the music and singing that are so darned awful. Try as I might, I have found almost nothing to enjoy in these songs that could have been really engaging if they were given a different treatment. O'Connor's voice has never sounded so thin, and it's really difficult to hear any of her usual conviction in the vocals, and the arrangements sound like cliché electronic dancehall ballads that have no wit or inventiveness.
For an album that focuses on the theme of love, it's really hard to find anything to swoon over on I'm Not Bossy, I'm The Boss. Hopefully, this misfire is nothing more than an aberration—an experiment that didn't really work out and can be quickly forgotten. Sinéad O'Connor is still a great artist capable of putting out wonderful records. This just isn't one of them.