Sigur Rós Charged with Tax Evasion by Icelandic Authorities
Photo by Mark Metcalfe/Getty
Music
News
Sigur Rós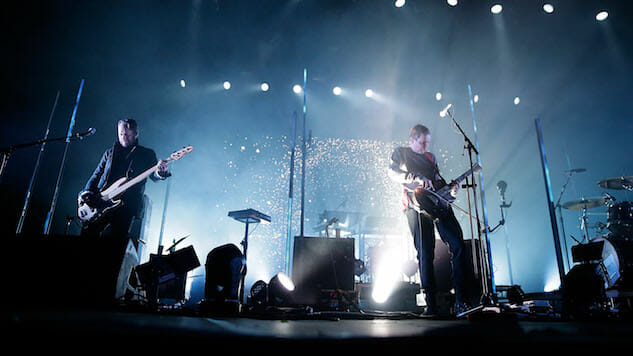 Icelandic post-rockers Sigur Rós have been charged with tax evasion following a three-year probe of the group's finances, according to the Associated Press. The district prosecutor in Reykjavik indicted the musicians on Thursday for submitting false tax returns and evading upwards of 151 million Icelandic Krona, or $1.2 million, between 2011 and 2014.
The band and their attorney shared a statement with Pitchfork on Thursday in which they claimed that their former accountant was at fault for the missing taxes, saying they "have always had the full intention to comply with their financial and tax obligations, and they thought they always did." "The members of Sigur Ros are musicians—not experts on bookkeeping and international finance," their attorney Bjarnfredur Olafsson told the AP.
The new charges come after the band was investigated for and subsequently cleared of tax evasion last year. The band claimed their accountant was responsible then, too, but they were still required to repay an unknown sum of money to the Icelandic government as a result of the investigation.
These new charges have resulted in assets of the four members being frozen, including residential properties with a total value of $6.5 million. Two thirds of the assets belong to frontman Jon Thor Birgisson, while the rest belong to the other members Georg Holm, Kjartan Sveinsson and Orri Pall Dyrason, the three of whom owe more than $700,000 in taxes between them. A court date has not been set for the band.
Sigur Rós last made headlines when Dyrason, the band's former drummer, resigned from the band following allegations of sexual assault. They also recently announced a new box set and reissue to celebrate the 20th anniversary of their breakthrough album Ágætis Byrjun.